Continuing with our summer of LEGO, we're sharing this fun balloon-powered car today.
A balloon-powered car is a great way to learn about kinetic energy, potential energy, conservation of energy and Newton's Laws of Motion. When you blow up a balloon, it stores potential energy in the form of the stretched skin of the balloon and compressed air inside the balloon.
Conservation of Energy
When you let go of the balloon, the stored energy is converted into kinetic energy as the balloon flies around ( some energy is also converted to heat because of friction ). The laws of conservation of energy say that energy doesn't disappear but changes to different forms.
How to make a balloon powered car
We added a section onto the back of a LEGO car to hold a balloon, blew up the balloon and then watched the car zoom along as the air escaped from the balloon.
We need to spend a bit more time perfecting our design, but this was a good start and gave us lots of ideas for the future.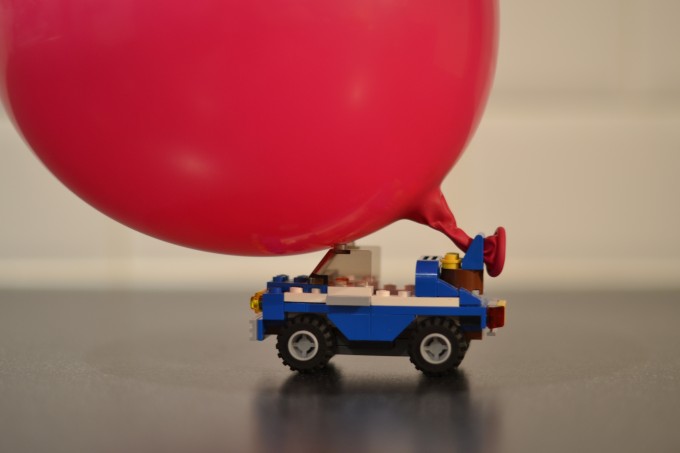 Do you think it would work better with a bigger or smaller balloon?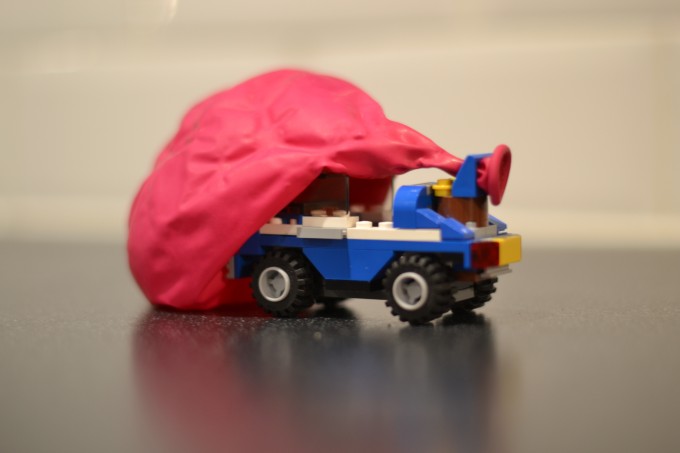 Balloon Powered LEGO Car
Things to change
Our car fell over quite a lot, I think a lighter, wider car would work better, as it would be more stable.
You could try placing a straw into the end of the balloon to make it easier to blow up each time.
Newton's Laws of Motion
Our balloon-powered car is also a great example of Newton's Third Law of Motion.
For every action, there is an equal and opposite reaction
Air is forced out of the end of the balloon, which means there must be an equal and opposite reaction pushing the car forward!
You can also see this in action with a water powered bottle rocket.
Balloon Powered Car Extension Activity
Design your LEGO car first, then consider the features the car needs to work well, considering the above points.
Can you build your car following your design?
What would you change?
You can also make a balloon powered car from cardboard and milk jug tops!
More LEGO Activity Ideas
Design, build and test a LEGO parachute or try one of my other science experiments using LEGO.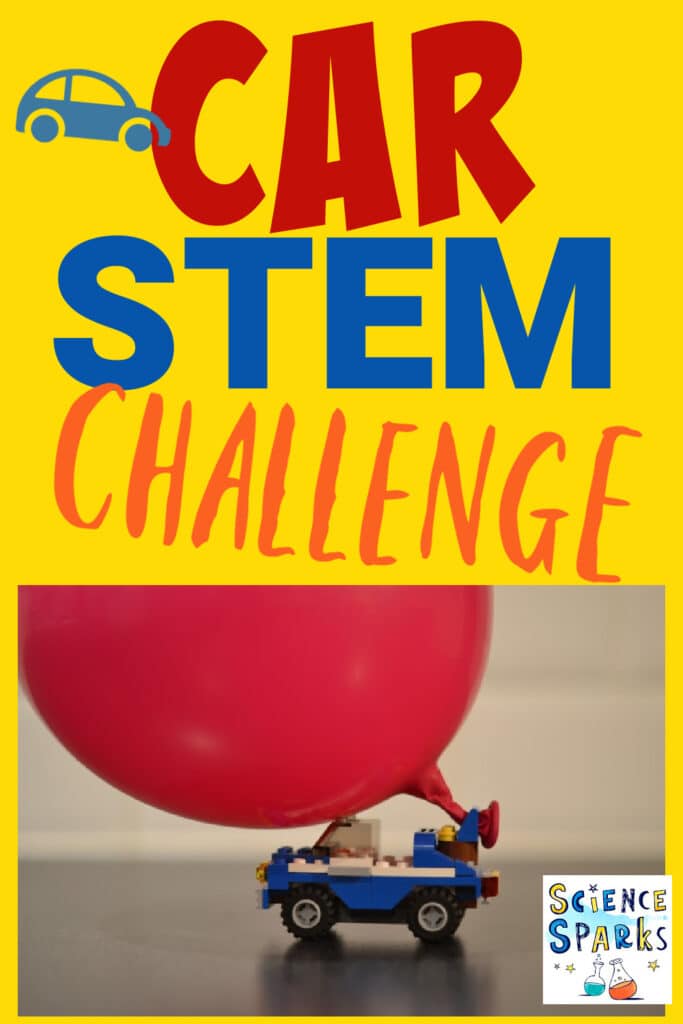 Last Updated on January 12, 2023 by Emma Vanstone