These super simple cardboard STEM Challenges are a great project for a rainy day. Make a DIY slingshot, cardboard circuits, marble runs or even cardboard sculptures! Raid the recycle bin to see what you can find and go from there.
You might also like my experiment instruction sheets and science fair project ideas!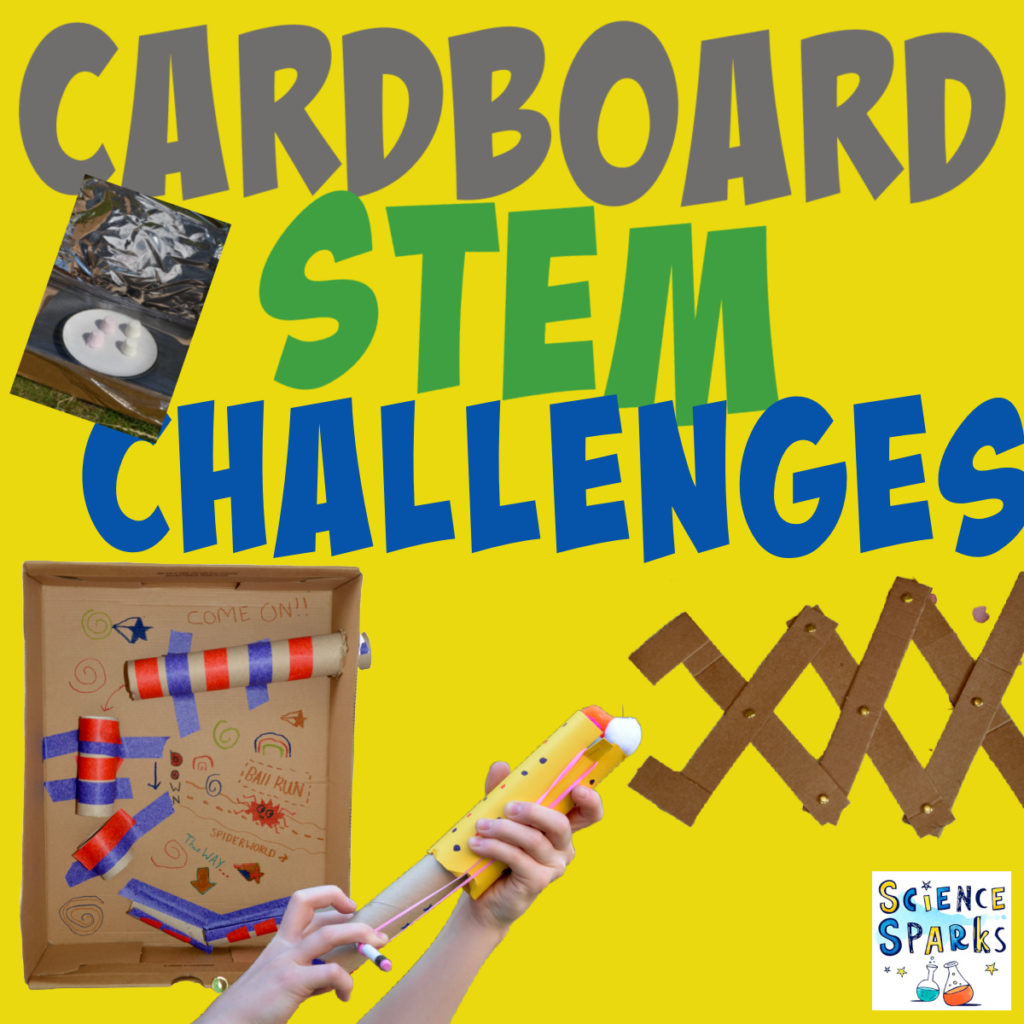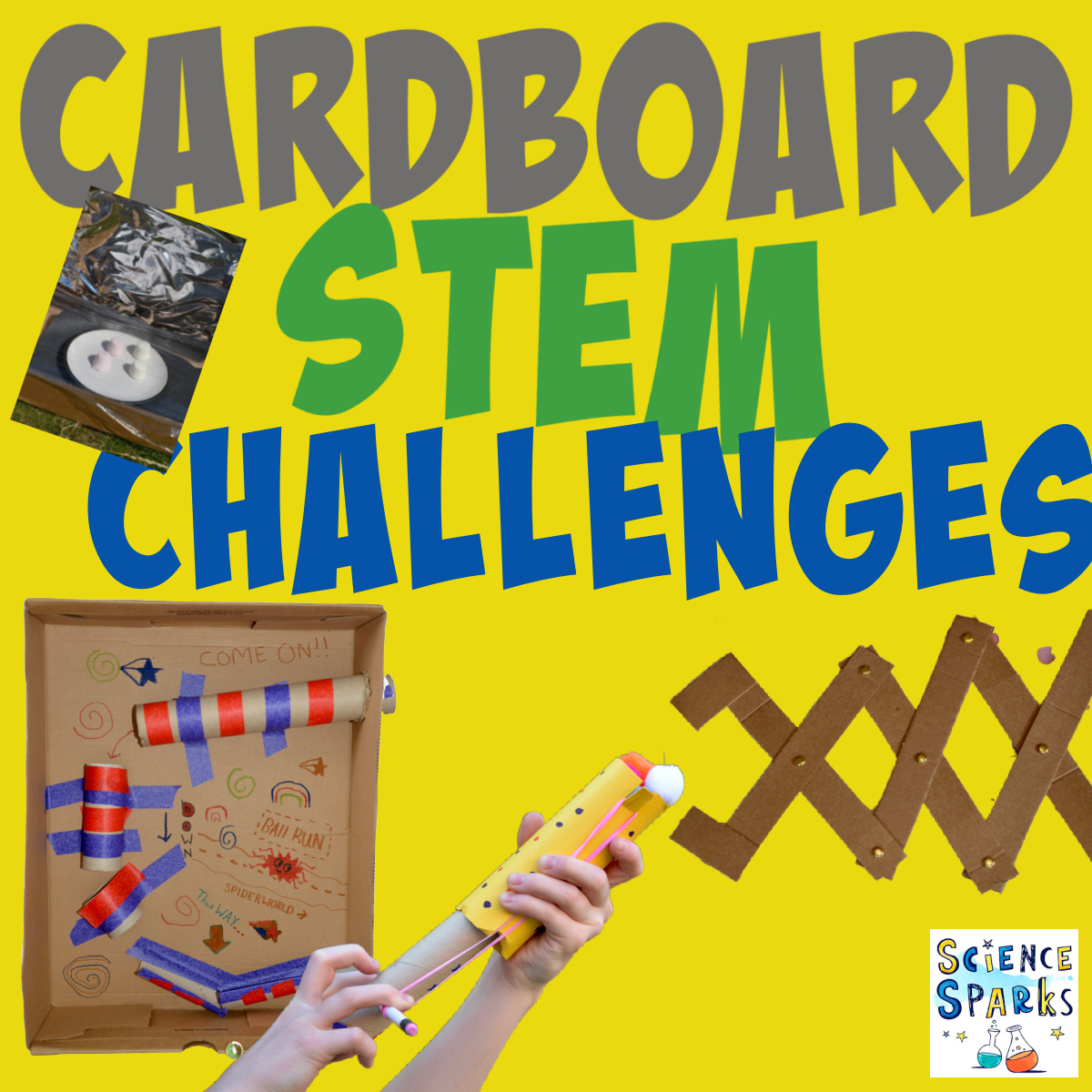 Super Simple Cardboard STEM Challenges
DIY Slingshot
This DIY Slingshot is a brilliant science craft activity that you can keep and use again and again. Experiment to discover how to make the pom poms travel as far as possible!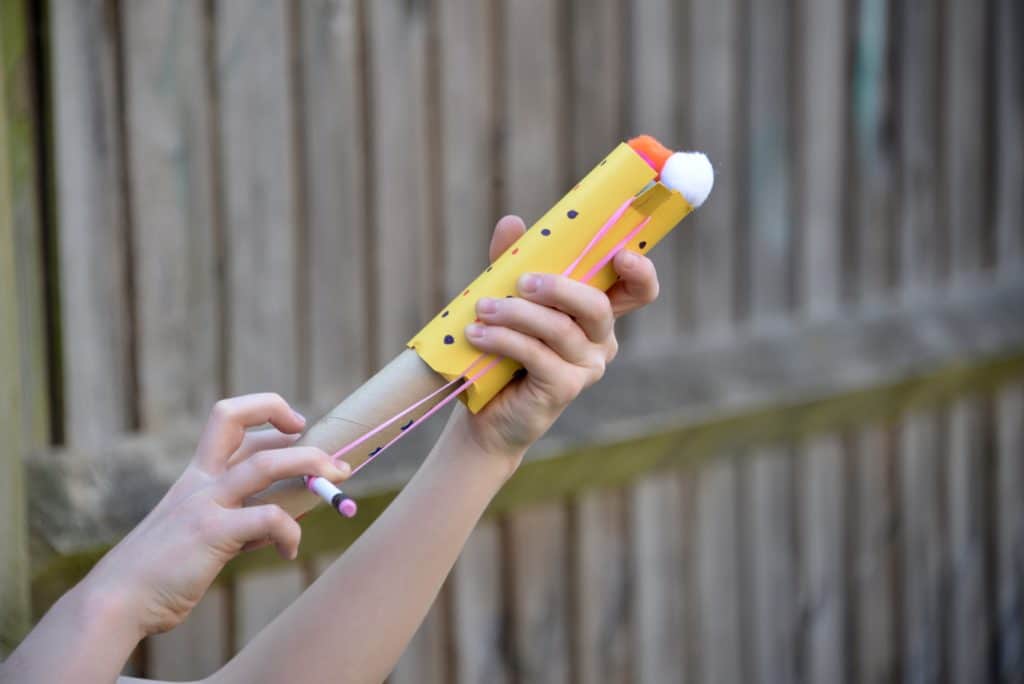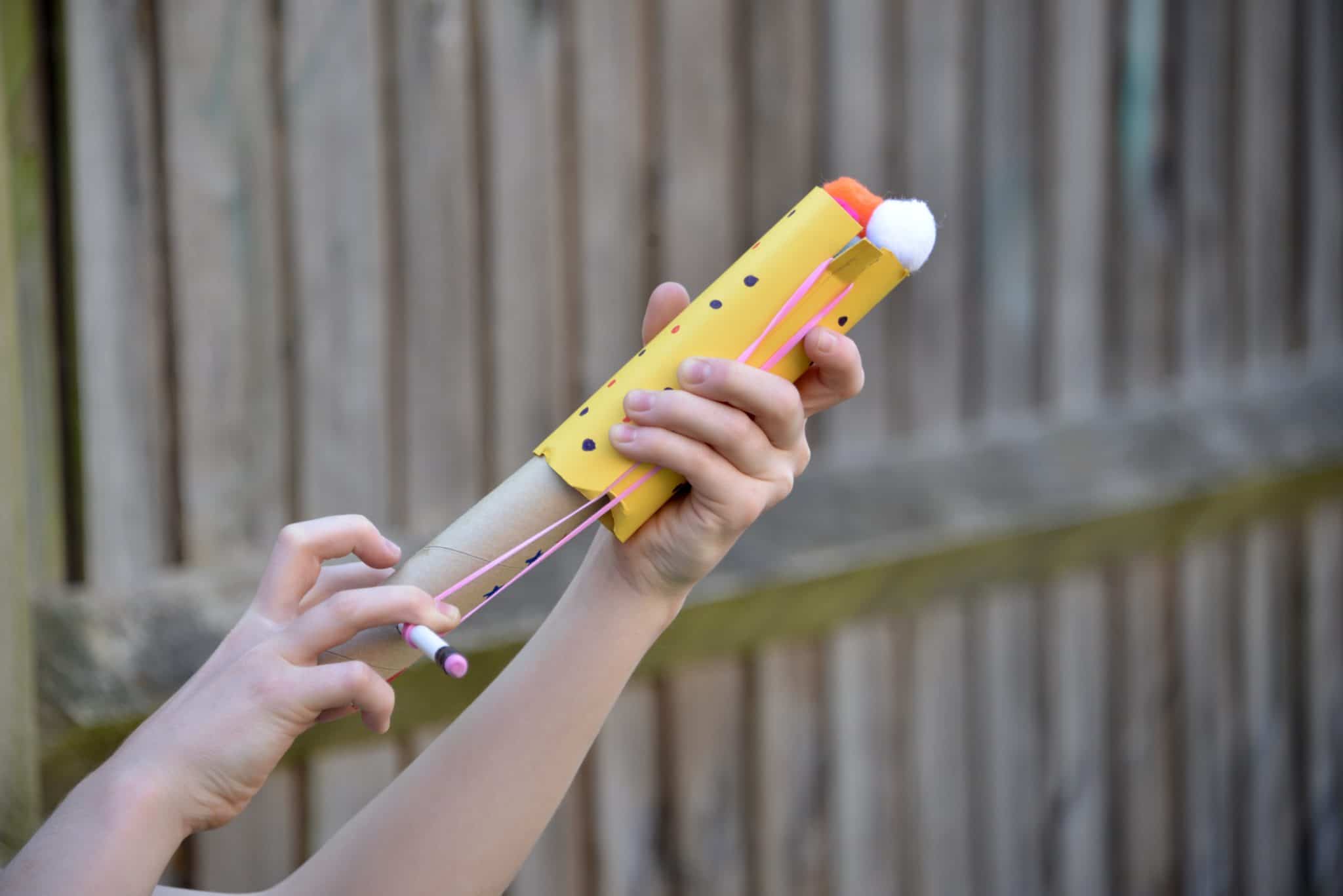 Cardboard Circuits
These cardboard circuits are great fun and an be made in lots of different creative ways. We made a hedgehog and used a light bulb to light up its nose. I'd love to see your creation if you give this one a go.
You do need a battery pack, wires and a bulb, but these can be used for lots of different STEM projects so are worth the investment.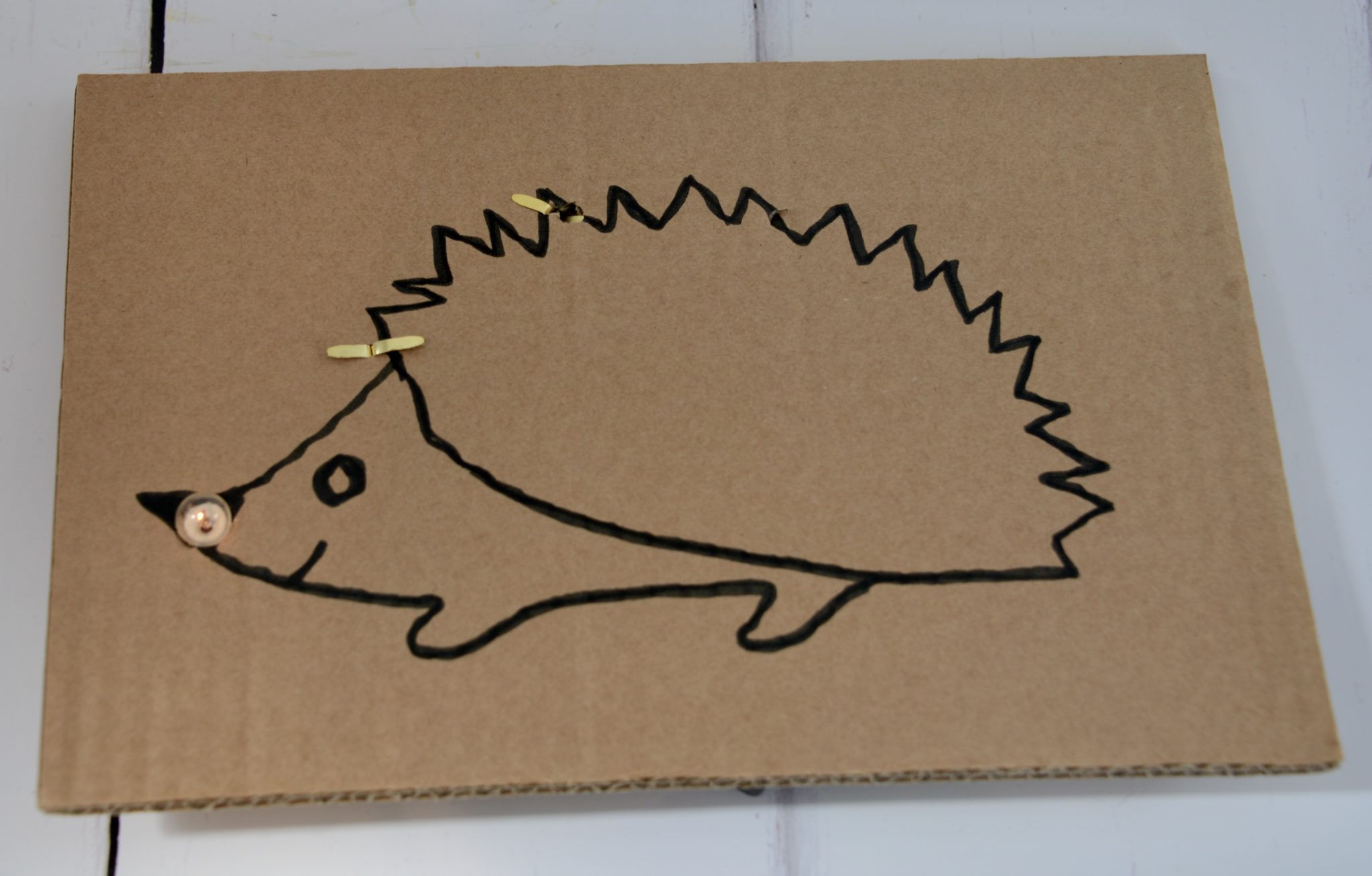 Cardboard Sculptures
Design and build a cardboard sculpture. We made a mini version first and then a giant version.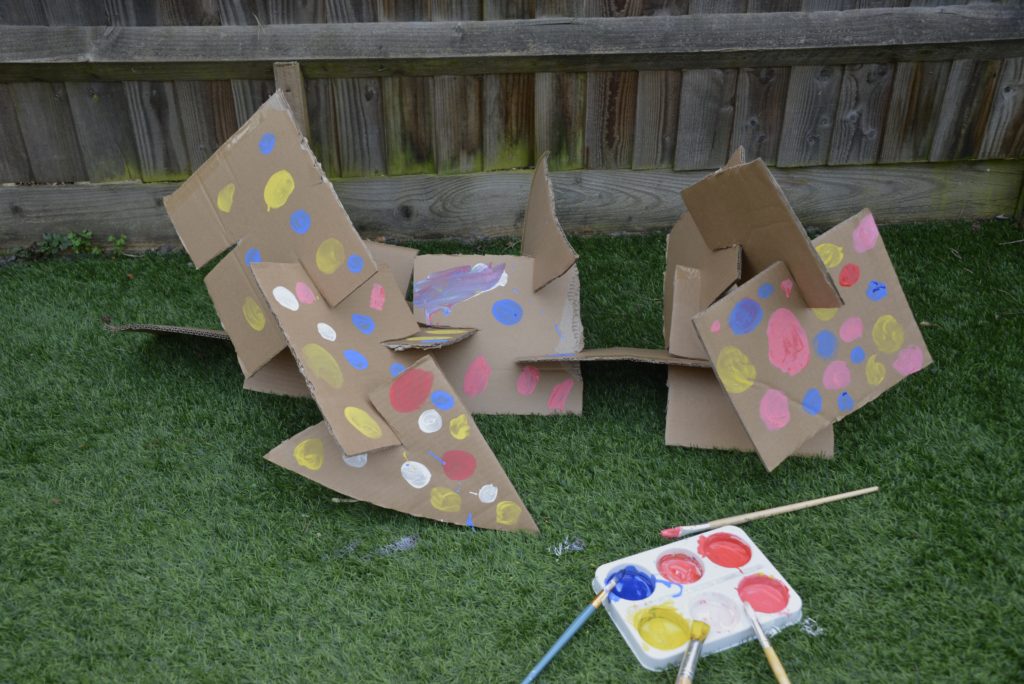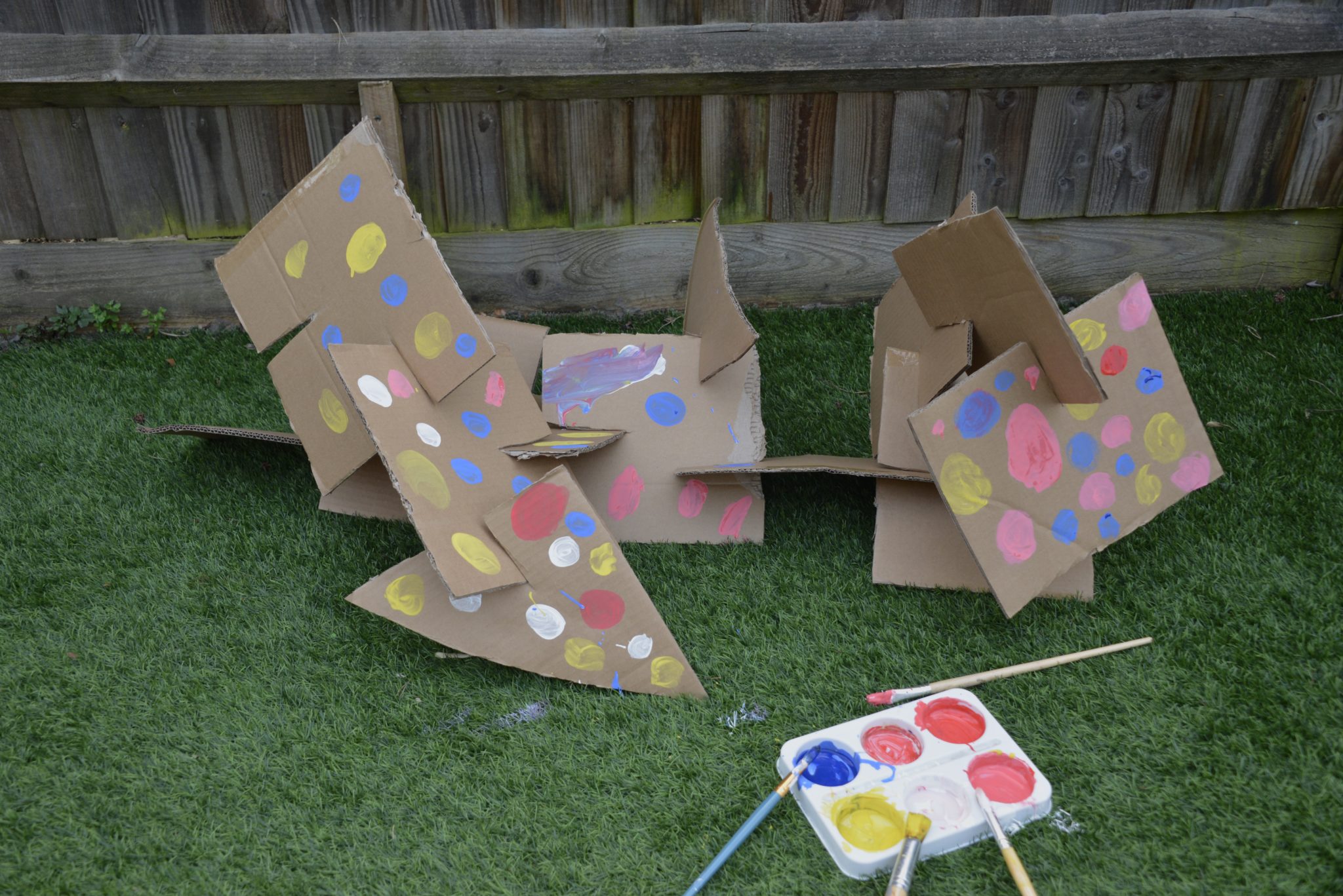 DIY Marble Run
Make a marble run from a box and cardboard tubes. We spent a long time planning our design and then changing the configuration.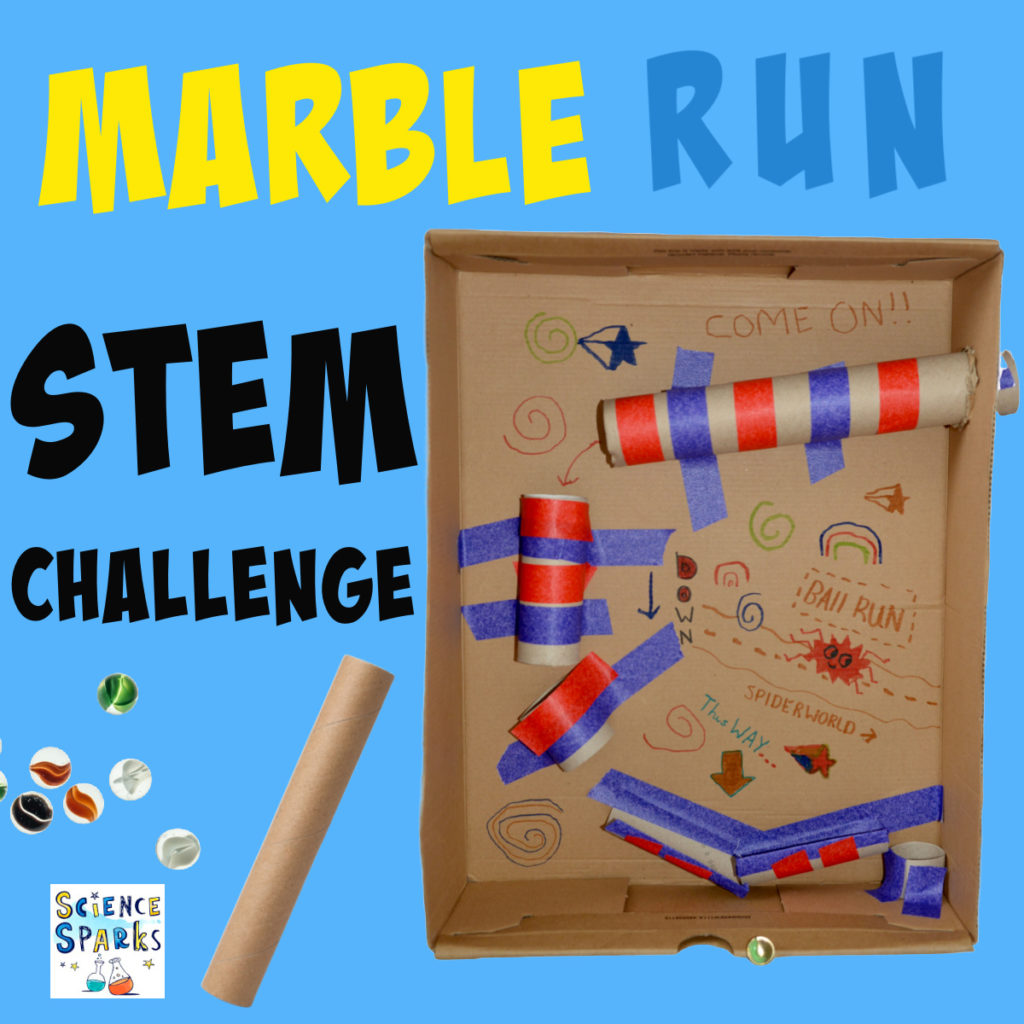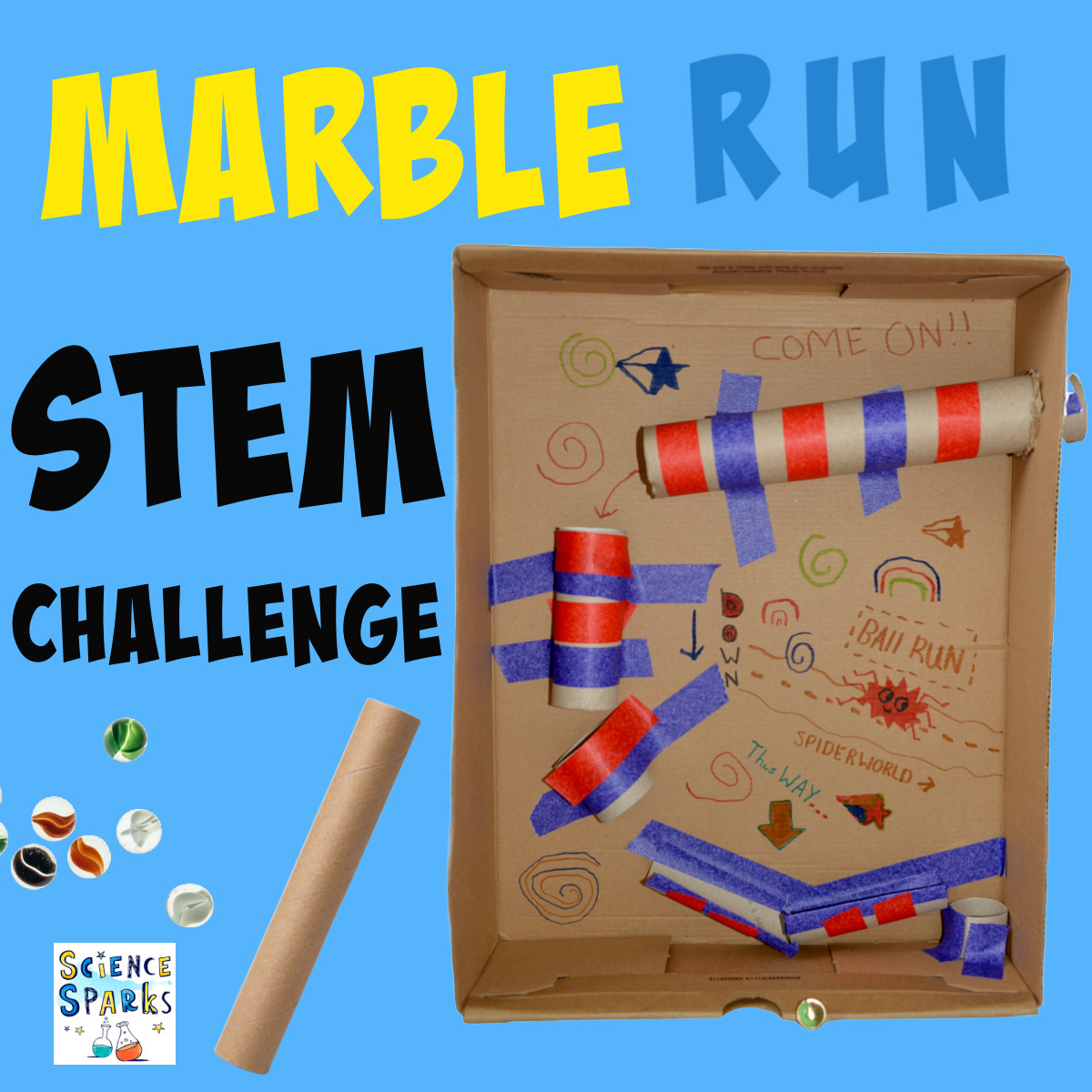 Homemade Grabber
This simple articulated grabber is very easy to make and could be themed to make it more appealing to little ones. You could make it look like a crocodile, shark or even a tiger!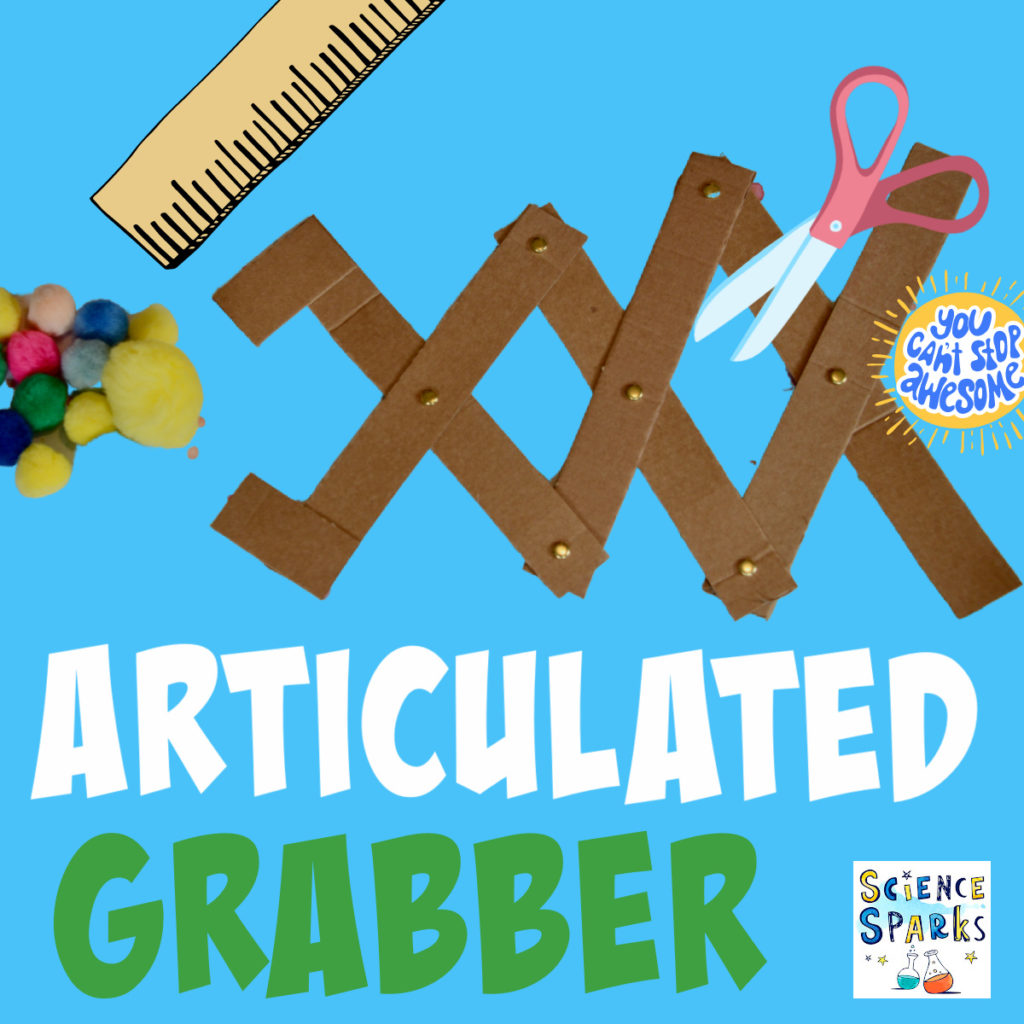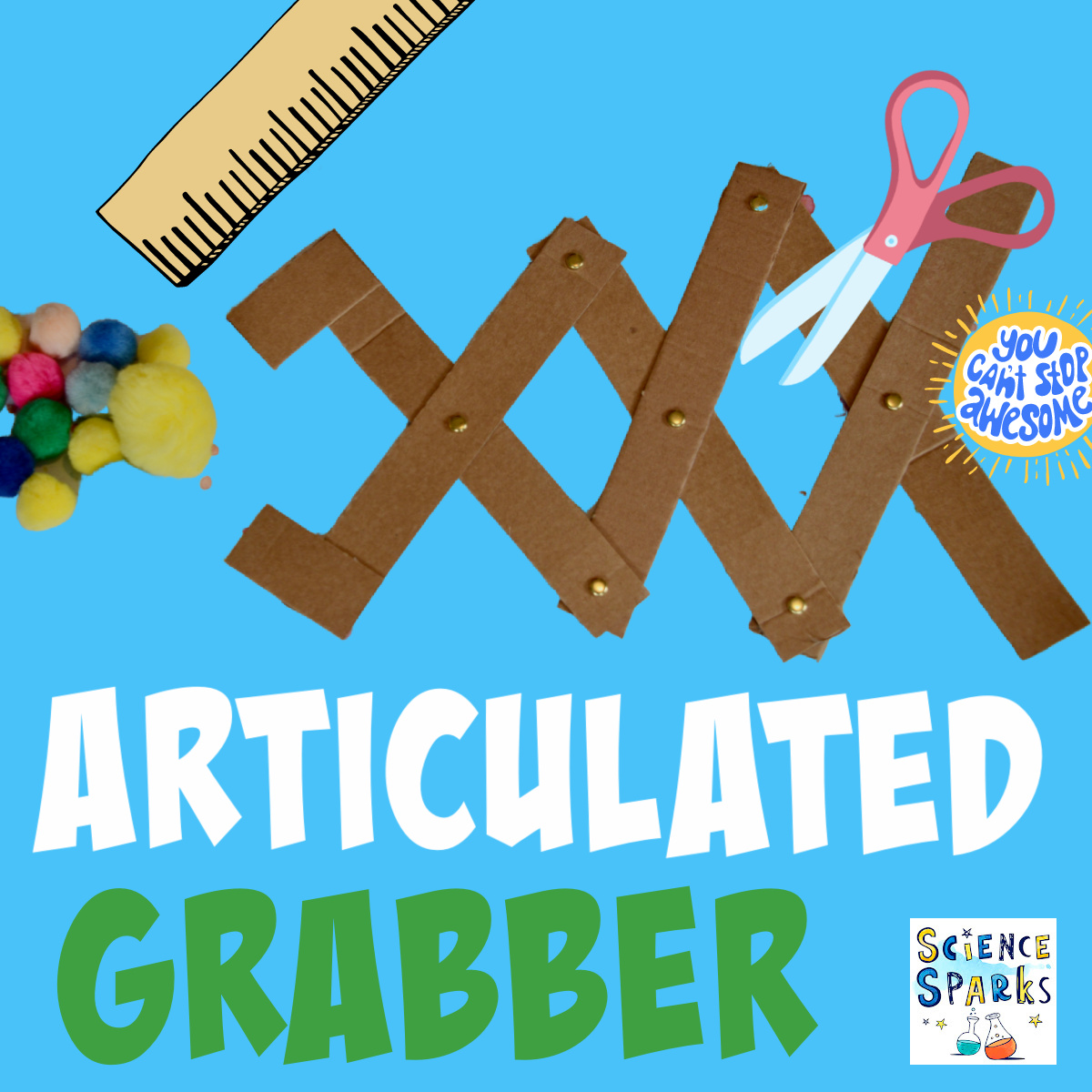 Solar Oven
Use an old pizza box to make a solar oven, these are great for making s'mores!! Try using a reflective material in the lid and a material that absorbs heat underneath.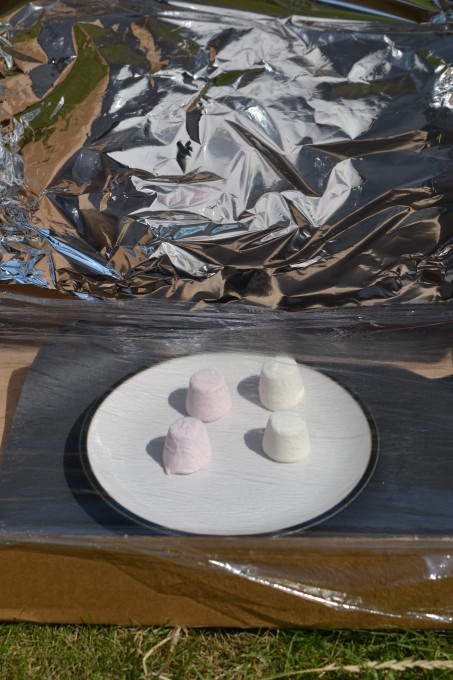 More Cardboard STEM Challenges
We love this DIY gumball machine from Hello Wonderful!
Frugal Fun 4 Boys has some awesome cardboard spinning tops too!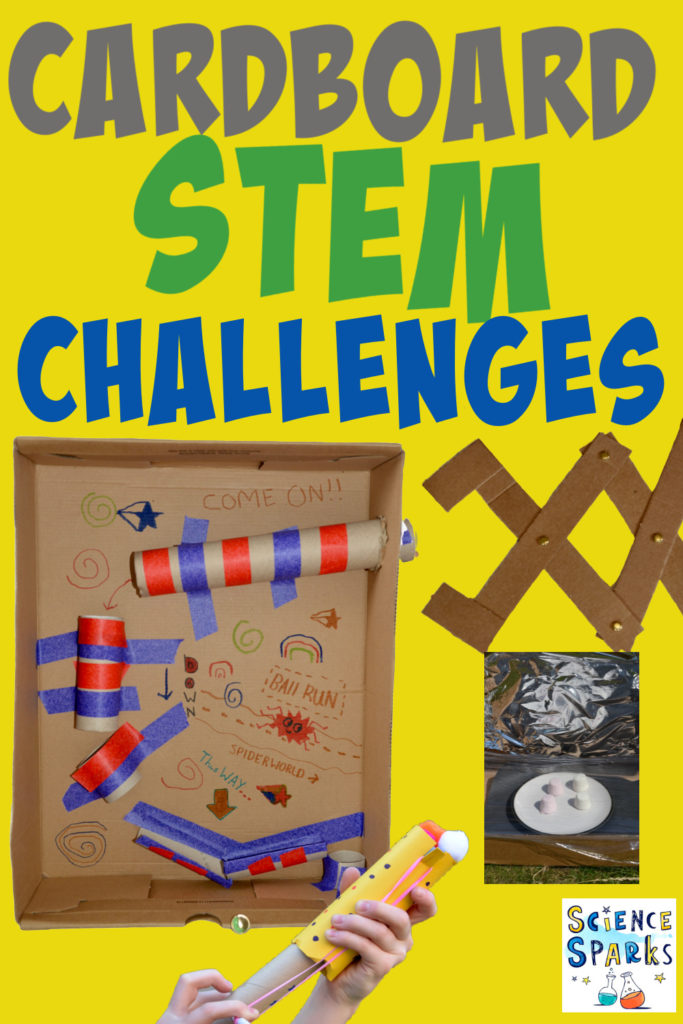 Last Updated on March 23, 2022 by Emma Vanstone