This homemade articulated grabber is a brilliant STEM Challenge or STEM project, that works brilliantly and is easy to construct as well!
We cut up a shoe box to make ours as the cardboard does need to be quite sturdy, but you can use whatever you have handy.
If you like this activity you might also like my selection of simple science fair projects or edible experiments!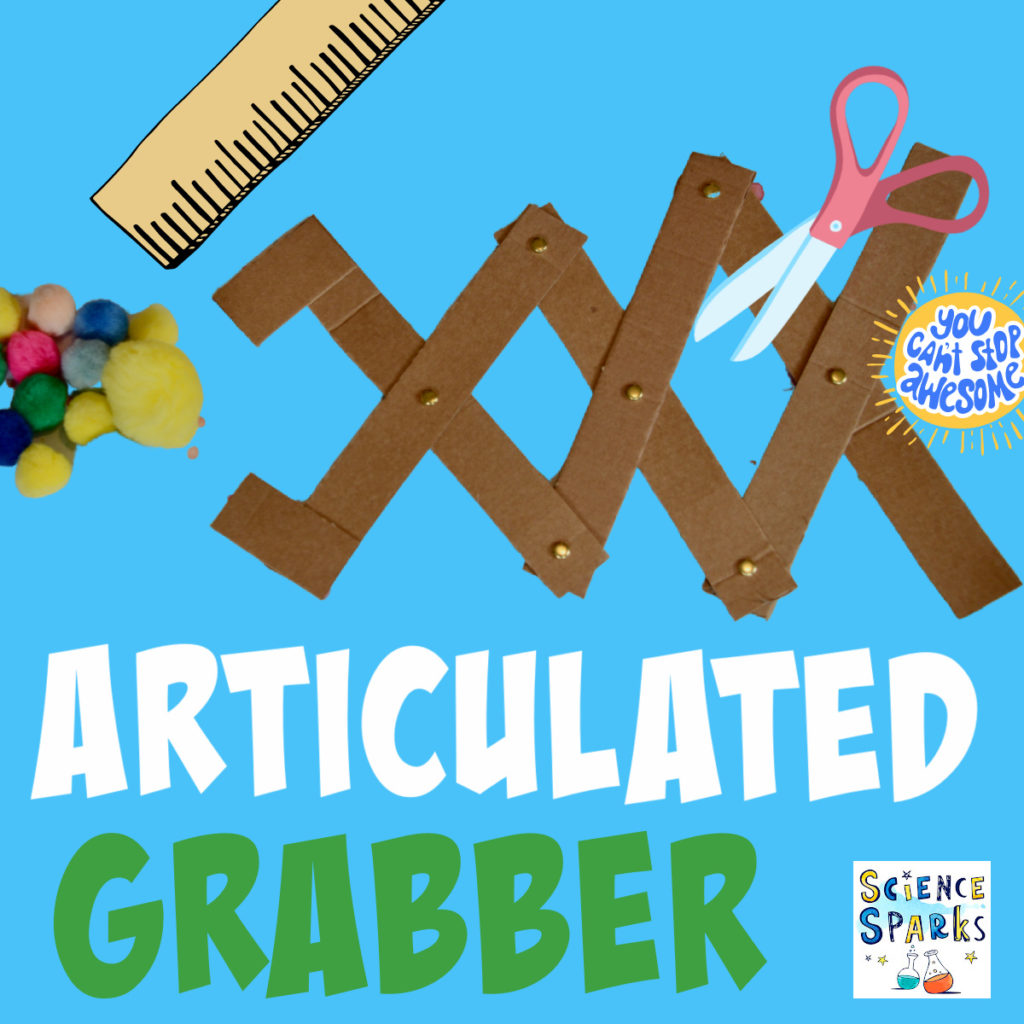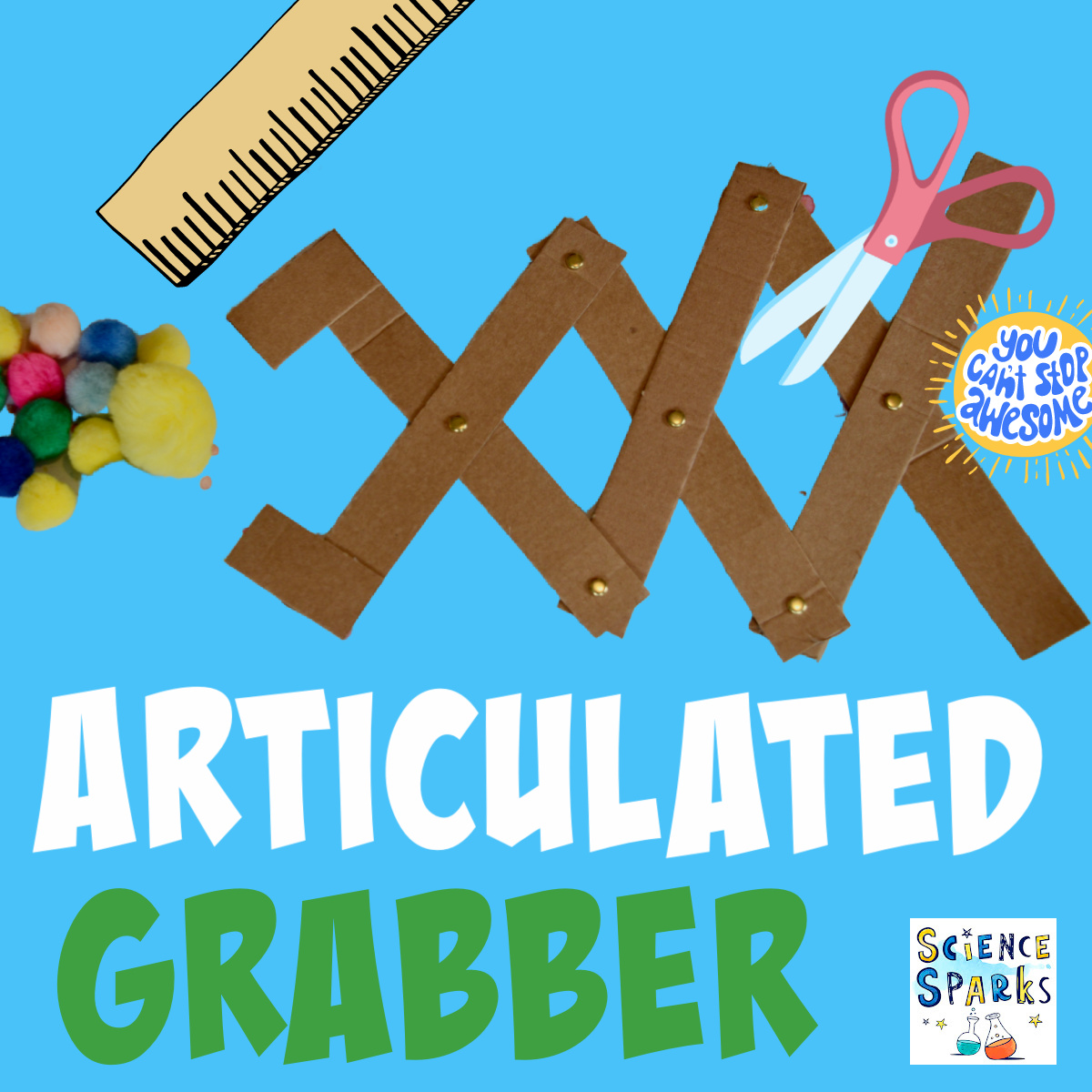 You'll need
Cardboard Strips
Split pins
Scissors
Double sided tape
Sharp pencil
Pom Poms – optional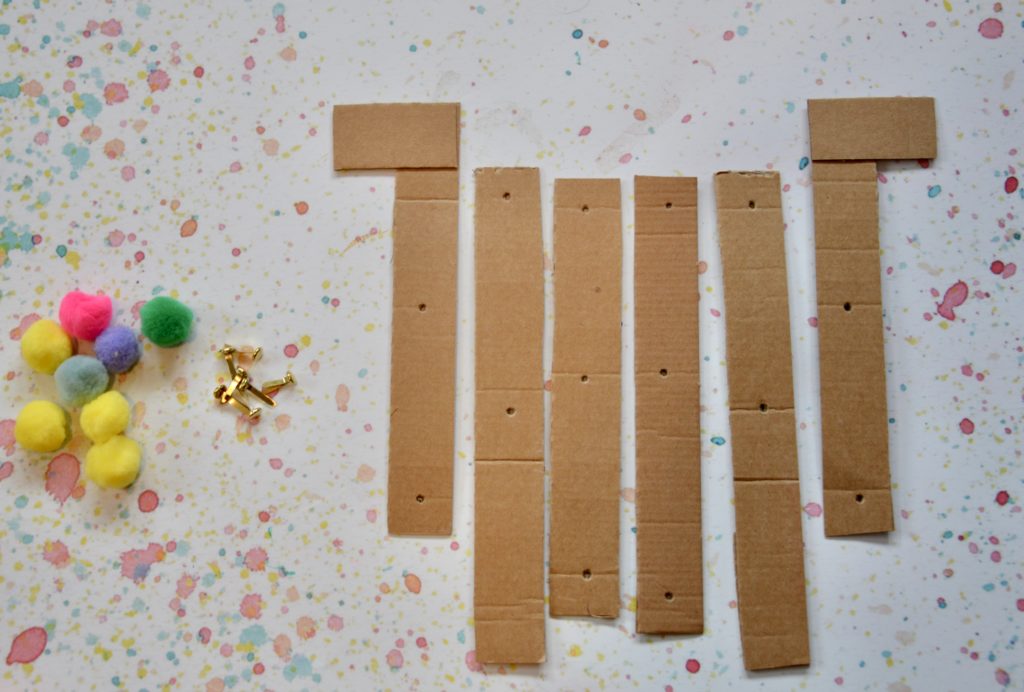 How to make an articulated grabber
Step 1
Cut out the pieces so you have the same amount as in the photo above. Carefully use a sharp pencil to create holes as shown ( ask an adult to help ).
Use double sided tape to attach the shorter pieces to the top of two longer pieces.
Measurements
Long pieces are 22.5 cm x 3 cm
Short end pieces 6.5cm x 3cm
Step 2
Attach two long cardboard pieces together with a split pin as shown.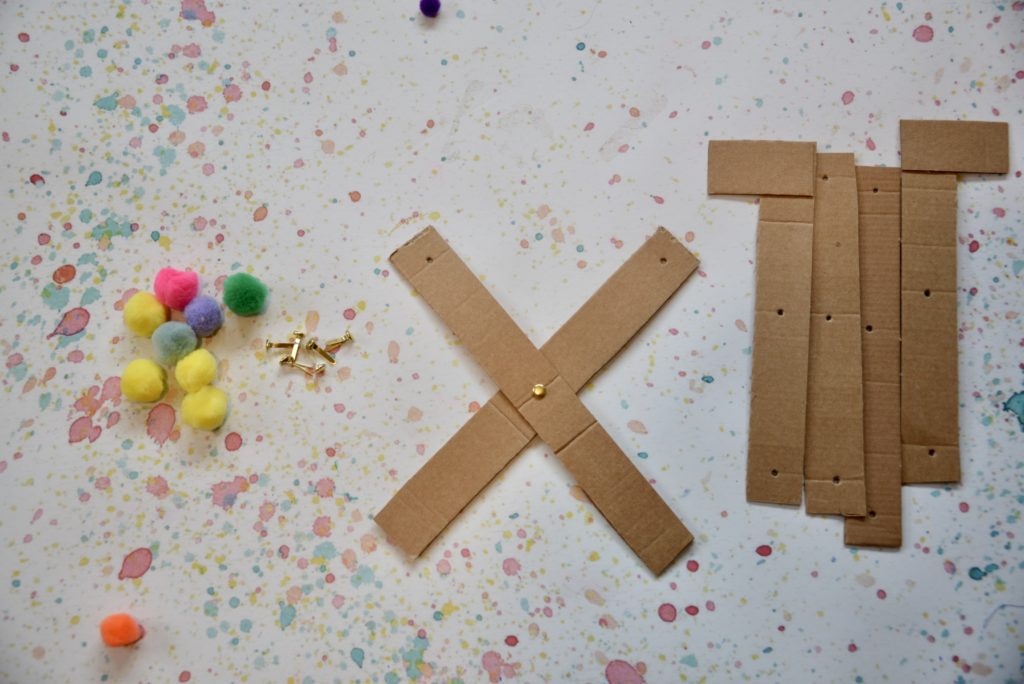 Step 3
Add two more pieces of card as below. Check the split pins are loose enough to allow some movement.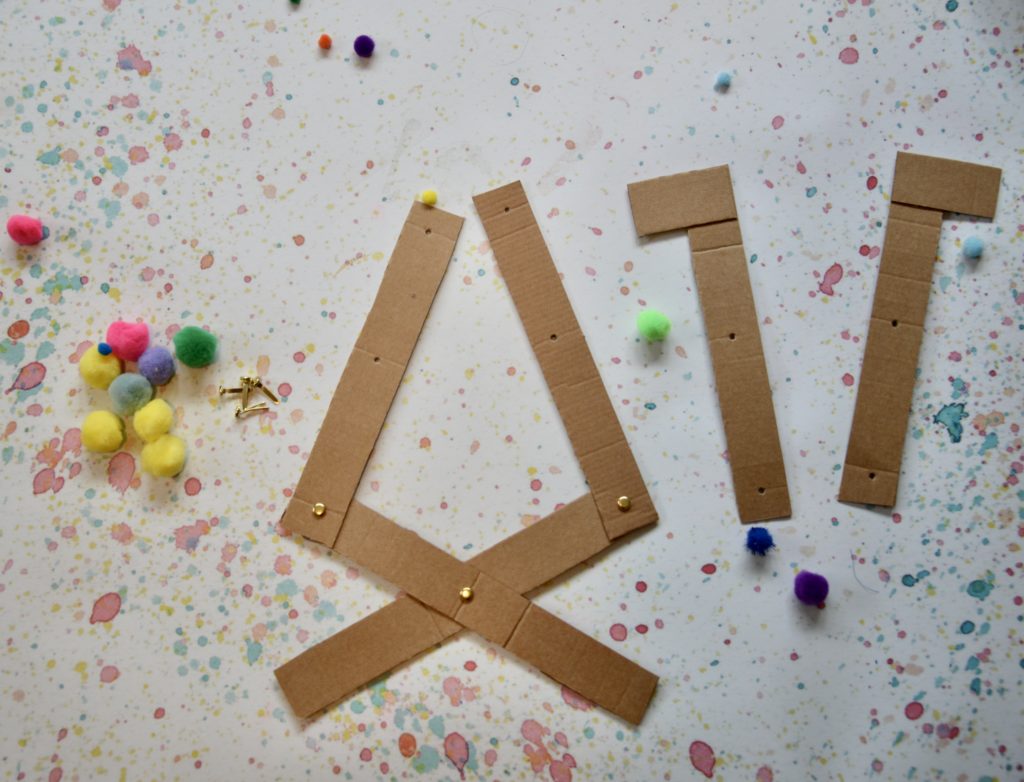 Step 4
Keep going!!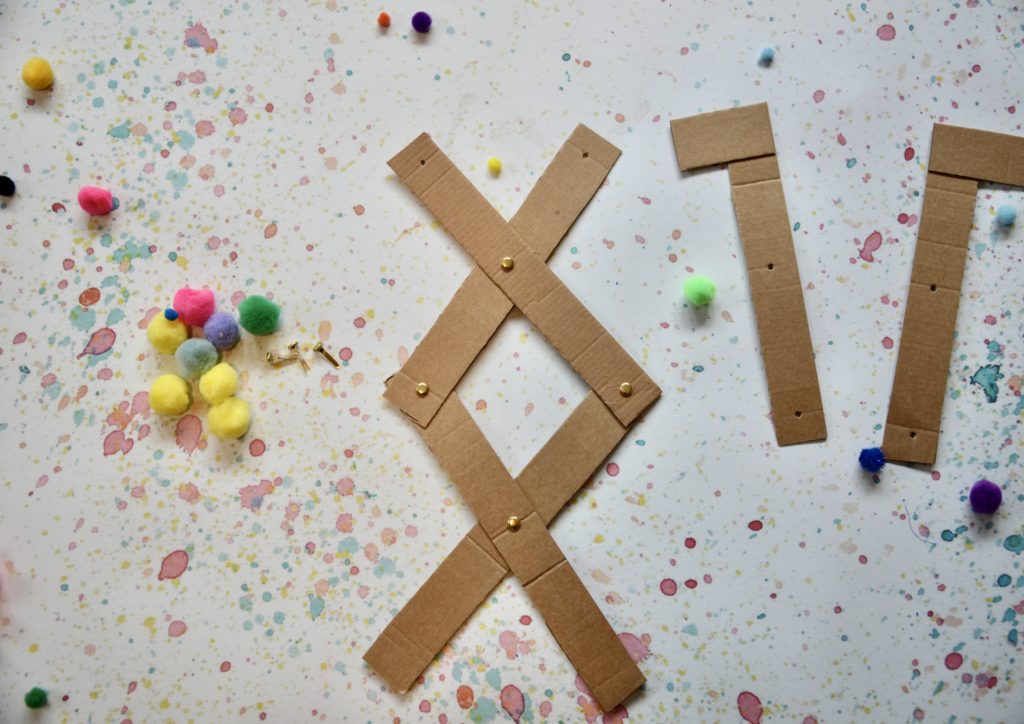 Step 5
Add the final two pieces and your grabber is ready to use!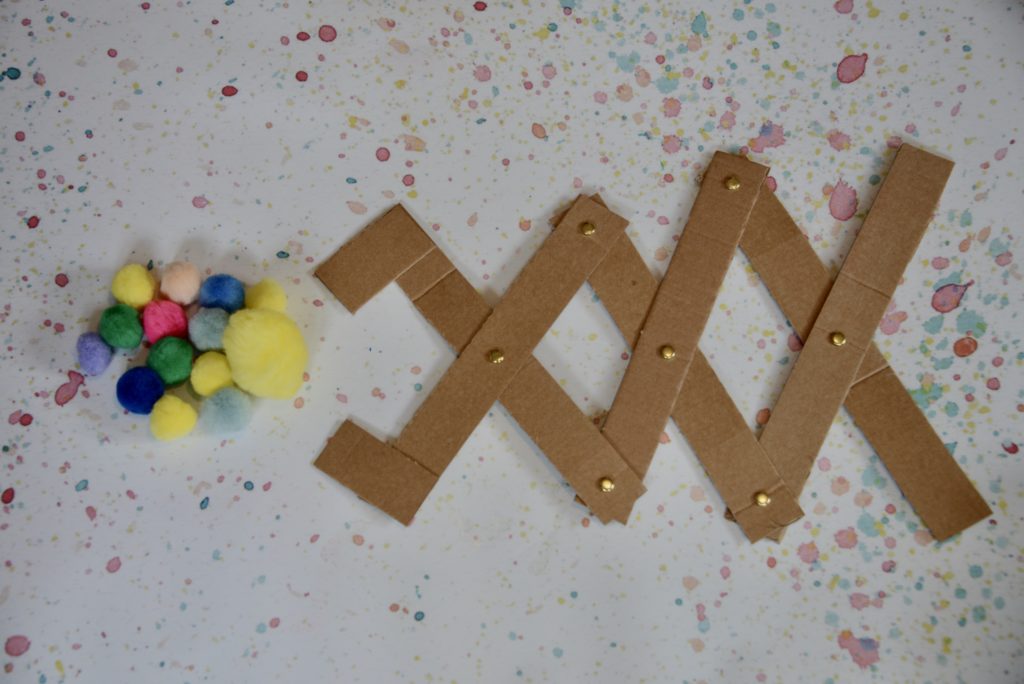 Step 6
What can you grab?
Extra challenges
Can you make a longer grabber? Or a mini grabber?
More STEM Challenges using Cardboard
Create a circuit on a sheet of card using paperclips, a battery and small bulb!
Make a DIY slingshot using a cardboard tube, pencil and elastic bands. This activity is also another great use for pom poms.
Design and build a cardboard sculpture, this could be large scale or mini!
For younger children this cardboard tube sticky wall looks brilliant from Happy Toddler Playtime.
Create a marble run from an old cardboard box and toilet rolls!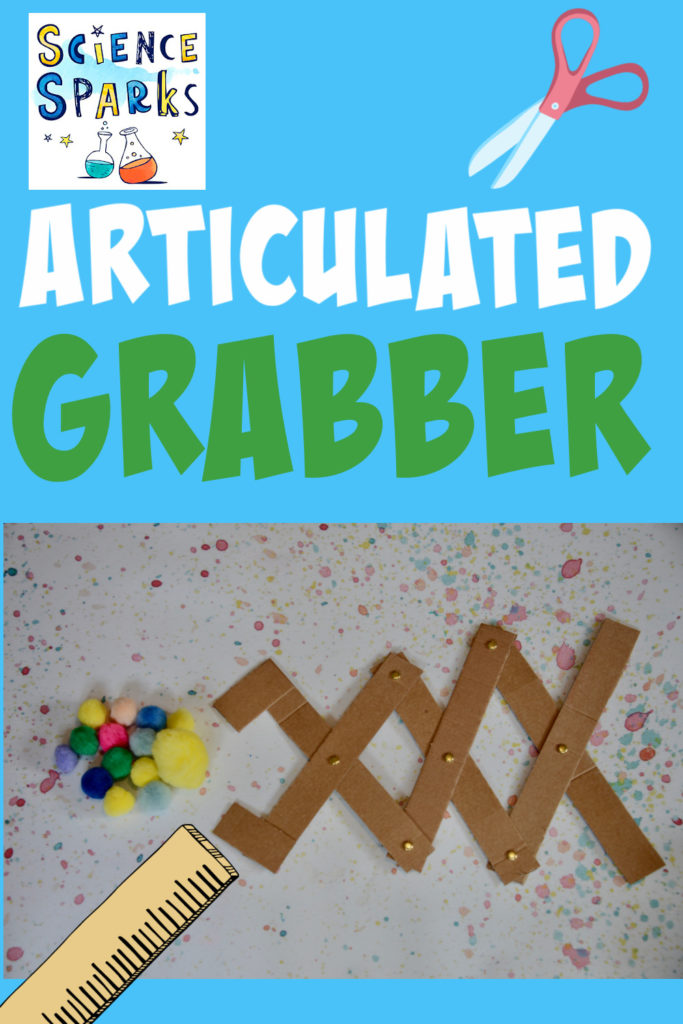 Last Updated on July 27, 2021 by Emma Vanstone