This month, Inspiration Laboratories  and I are challenging you to do an easy baking soda experiment.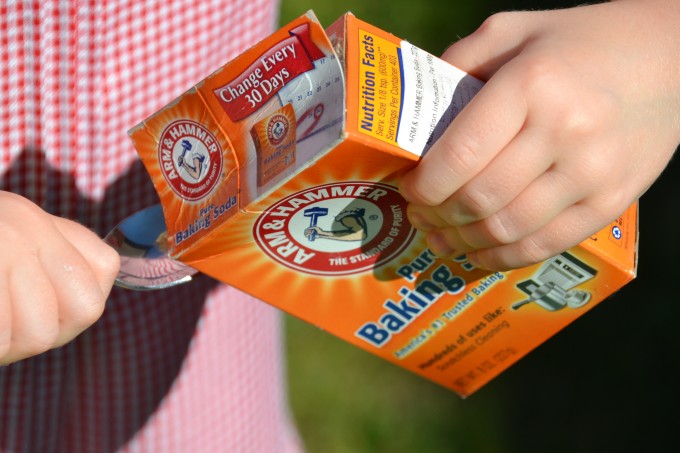 Baking Soda, also known as Sodium Bicarbonate has many uses.
Mixed with water as an antacid.
It has antiseptic properties.
Used in toothpastes.
As a cleaning agent.
Baking Soda is alkaline and reacts with acids like vinegar, releasing carbon dioxide ( a gas ) and water. The fizz produced is great for children to watch especially when combined with washing up liquid ( dish soap ) to make more bubbles or food colouring. Here are some of our favourite baking soda activities. This Monster tea party was so much fun, the girls loved pouring the vinegar from a tea pot and watching the fizz pour out of the cups.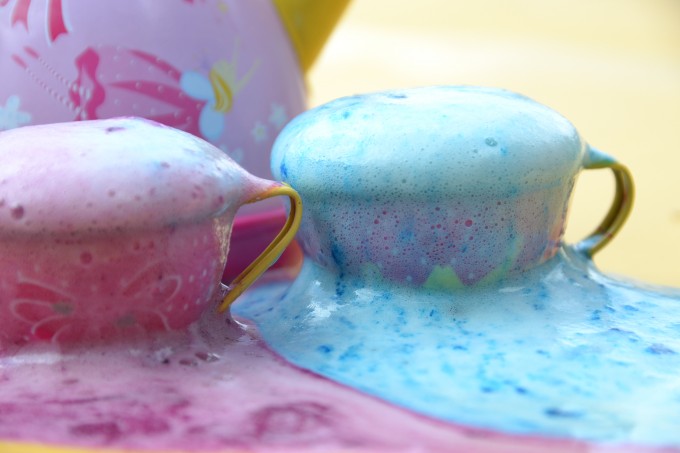 Baking Soda Ice Cubes made for a slower reaction as the ice cubes had to melt a little before the vinegar could reach the baking soda.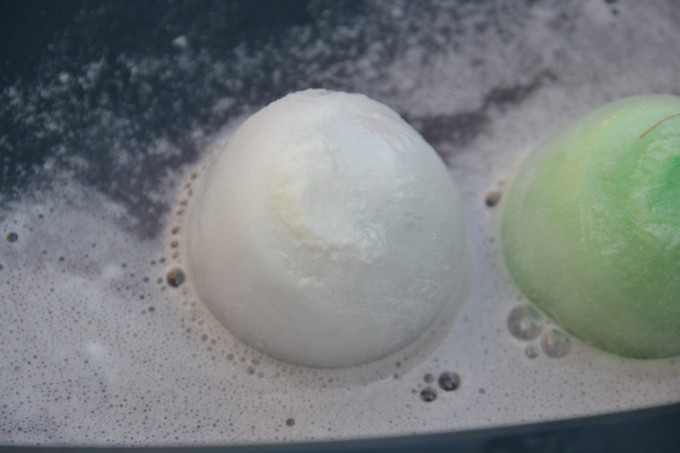 Our Snow Volcano was brilliant for using up the last bits of snow in the garden, and the red 'lava' showed up really well against the white snow.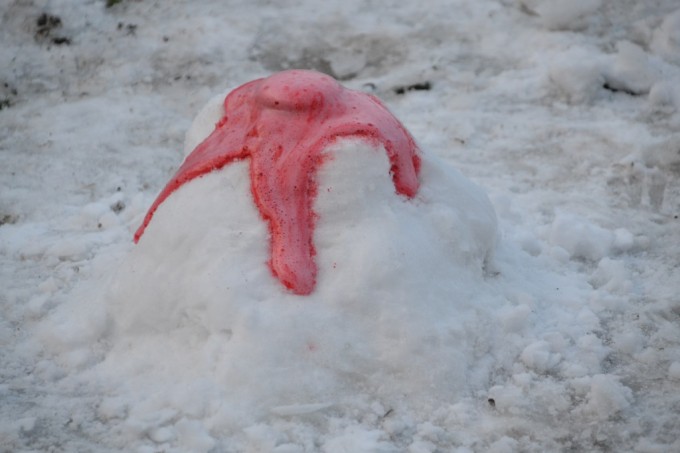 Fizzing Rocks are one of my all time favourite activities. Don't use natural food colouring though or they turn a nasty grey colour!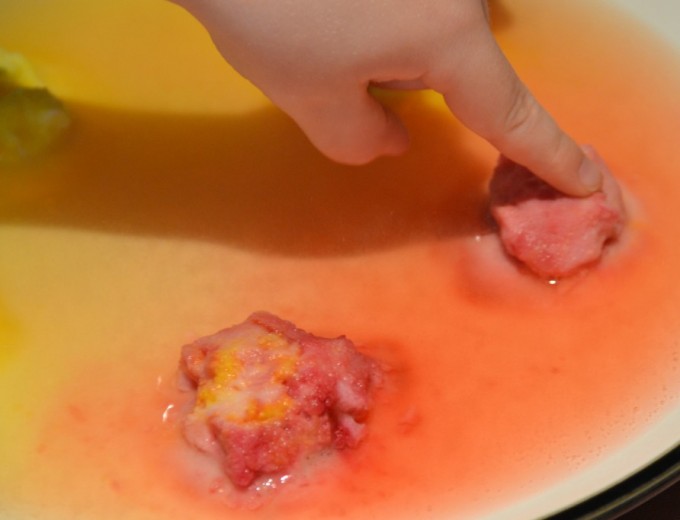 Which is your favourite?
More easy baking soda experiments
Or, I've got a huge collection of baking soda ideas here!
Last Updated on January 3, 2019 by Emma Vanstone