Today's advent activity is super simple and can be extended for kids of all ages! All you need to do is freeze some star shapes ( or any shape ) and then use them to learn about changes of state and other ice activities.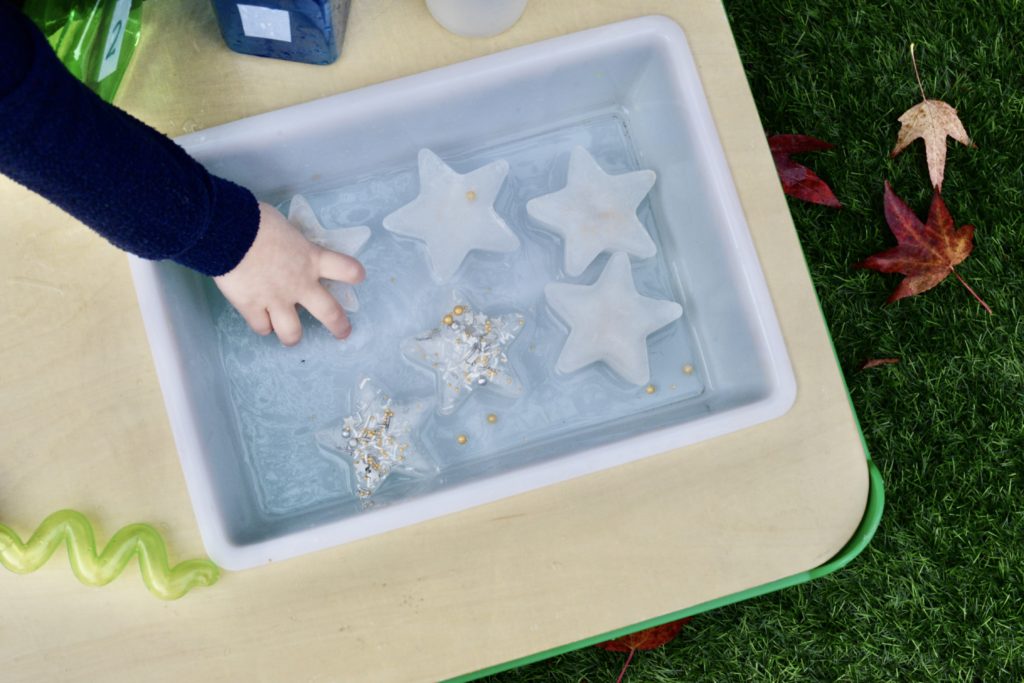 Ice Science Activity 1
Take two stars and place each into a separate bowl then try slowly dripping the same amount of cold water over one and warm water over the other. Record how long each takes to melt.
Ice Science Activity 2
Wrap one ice star in bubble wrap and one in paper or cling film and leave on a windowsill. Check on the ice every 5 minutes and record which melts first.
Ice Science Activity 3
Carefully sprinkle salt over one ice star, what happens?
Did you know salt lowers the freezing point of water? This means it melts faster when salt is added as the salt lowers the freezing point of the ice, this is known as freezing point depression. The more salt you add the lower the freezing point. This is why salt and grit are added to roads in winter, the salt means the water doesn't freeze unless a temperature lower than freezing point is reached.
You can test this out but placing a ziploc bag containing ice and salt into your freezer. Does the water freeze?
More Ice Activities for Kids
Try painting over the surface of the ice. As the ice melts the surface becomes more slippy, making it feel lovely to paint over. You could paint a lovely Christmassy scene!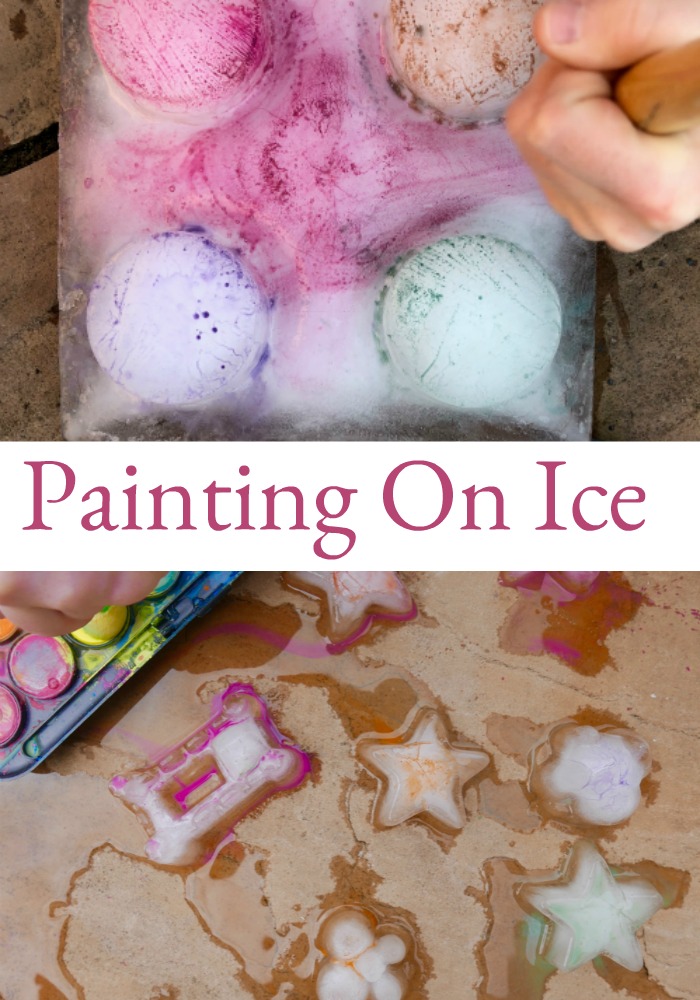 How about making some delicious ice cream in a bag?
We love these ice decorations too!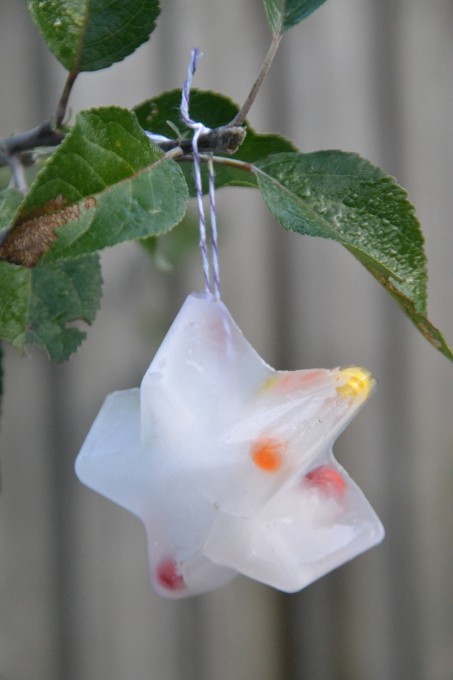 Why does water freeze?
Water can be a solid, liquid or gas. In liquid form water particles can move around freely, so water takes the shape of whatever container you pour it into.
If you cool water down to its freezing point the movement of the particles slows down and they particles become tightly packed together, which means its shape cannot change easily. We call this ice!
Why is ice sticky?
Ice feels sticky because when you touch it, the ice immediately freezes the moisture in your skin, making it feel sticky. You should always leave ice to melt a little before touching it.
Don't forget to try our other science advent calendar activities.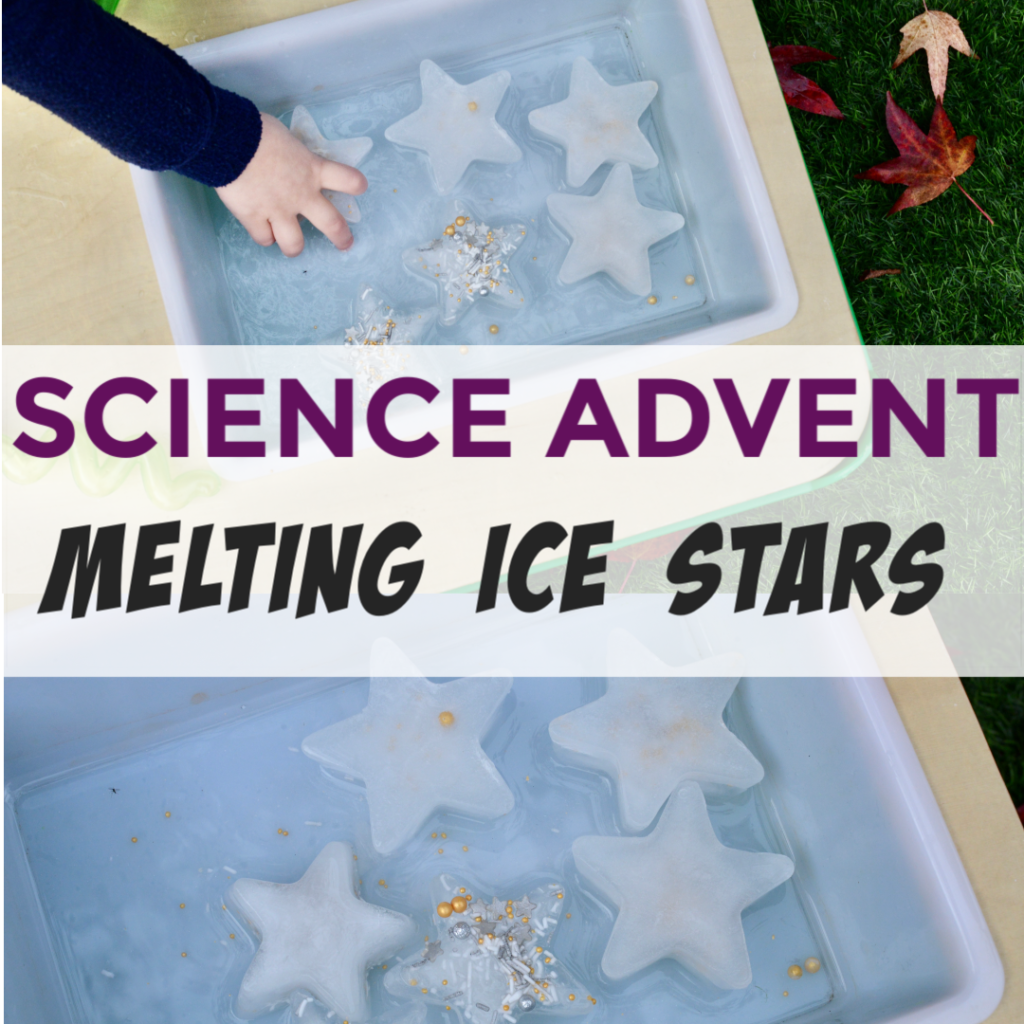 Last Updated on October 27, 2019 by Emma Vanstone