I'm not sure how it's December 2nd today, how did that happen? I'm sure time goes faster each year. I do however have a fun collection of Christmas science ideas to make the run up to Christmas and beyond even more fun than usual! I've split them into three posts to make them more manageable. As usual they all use materials you probably already have at home and don't require any specialist equipment.
Christmas Science Ideas
Day 1 – Snowman Catapult
This easy snowman catapult is made with lolly sticks and elastic bands. You can see a video showing how to make a lollystick catapult here.
Use this to learn about:
Force and trajectory.
Measuring distances.
Counting snowmen.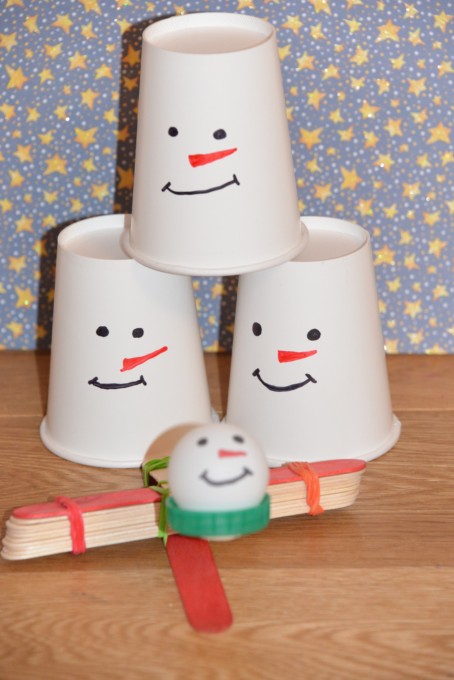 Day 2 – Find the Jingle Bells
Have easy sensory fun with our Find the Jingle Bells activity.
Use this to practice:
Counting
Sorting
Fine motor skills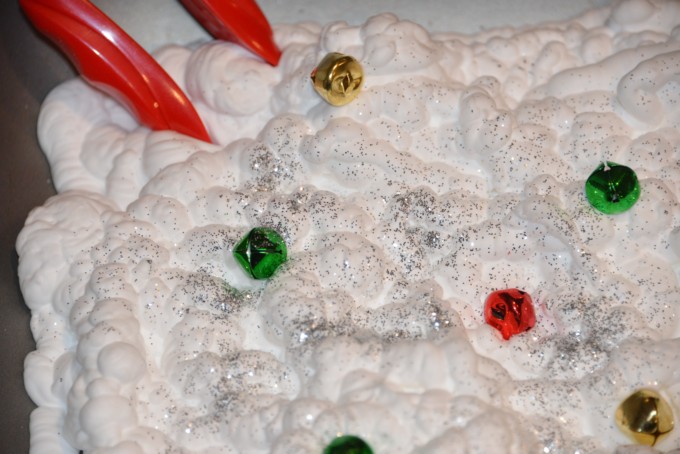 Day 3 – Oil and Water
Investigate why oil and water don't mix with this fun activity from Inspiration Laboratories.
Use this to learn about: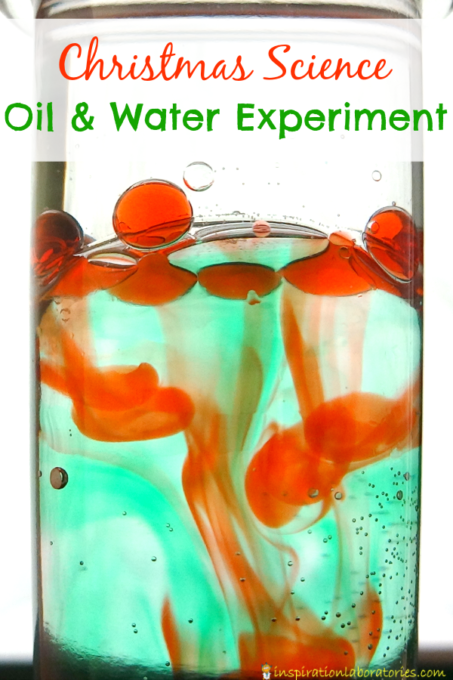 Day 4 – Will it Sink?
Make fun Christmas themed boats to investigate sinking and floating.
Learn about:
Sinking and floating
Density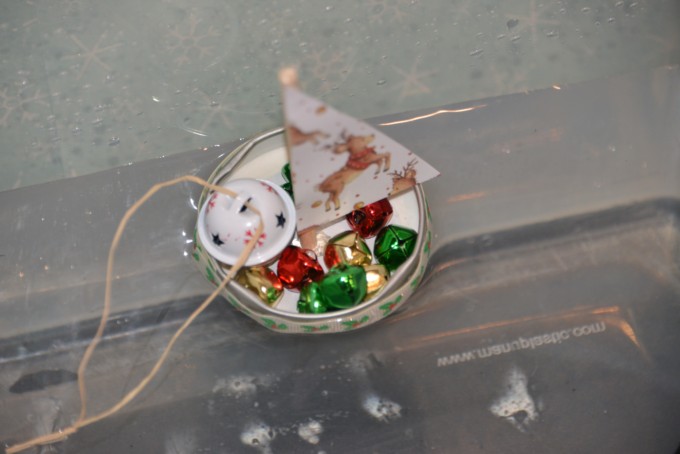 Day 5 – Christmas Food Chains
Invent your own crazy Christmas food chains and discover some real ones too with these easy food chains.
Use this to learn about: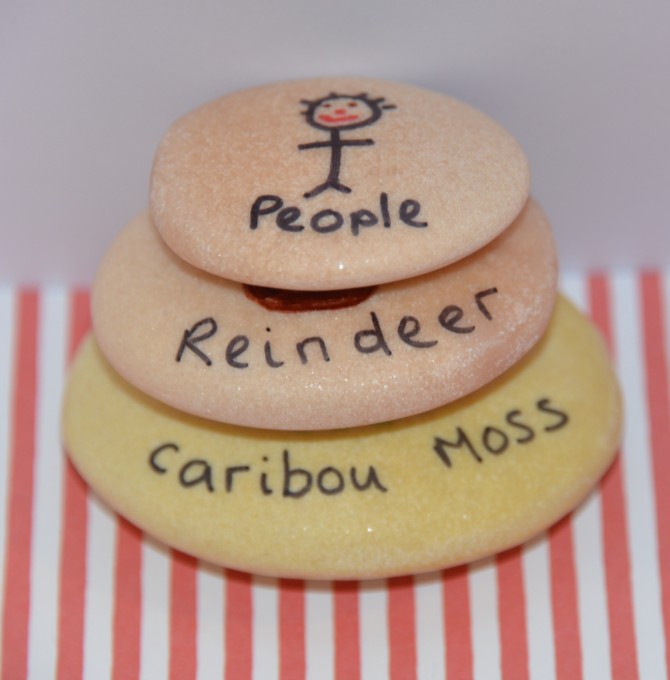 Day 6 – Make Santa a sleigh
Can you make a sleigh for Santa that will move down a carpeted ramp without any force being applied?
Use this to learn about:
Friction
An iterative design process
Day 7 – How strong is your gingerbread house
Build and test gingerbread houses for strength.
Use this to learn about:
Setting up an investigation correctly.
Properties of materials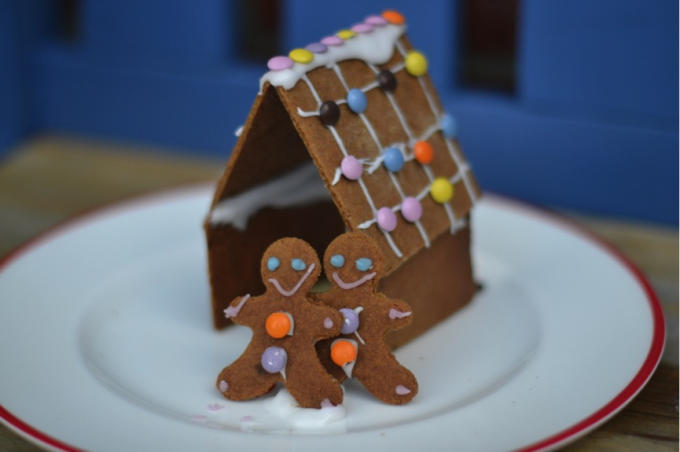 Don't forget to pop back next week for more Christmas science ideas and if you're looking for a wonderful Christmassy day out, we'd definitely recommend Lapland UK.
More posts you might like
20 brilliant Christmas science activities.
Download our FREE Christmas ebook!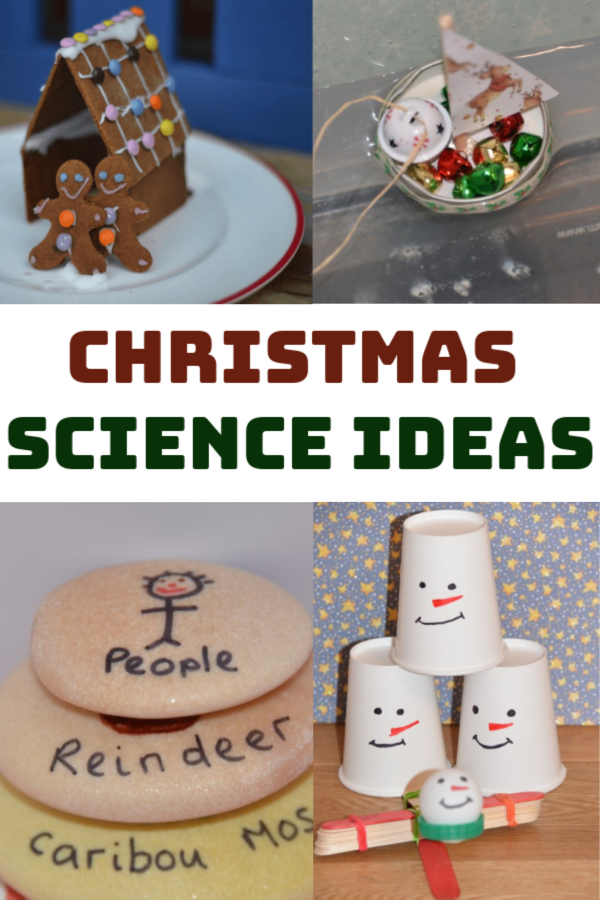 Last Updated on November 2, 2019 by Emma Vanstone