My children always love a good baking soda activity with even my 7 year old still gets excited at the prospect of some fizzy fun. This took literally minutes to prepare and all you need is baking soda, vinegar and food colouring.
You can see our original post here.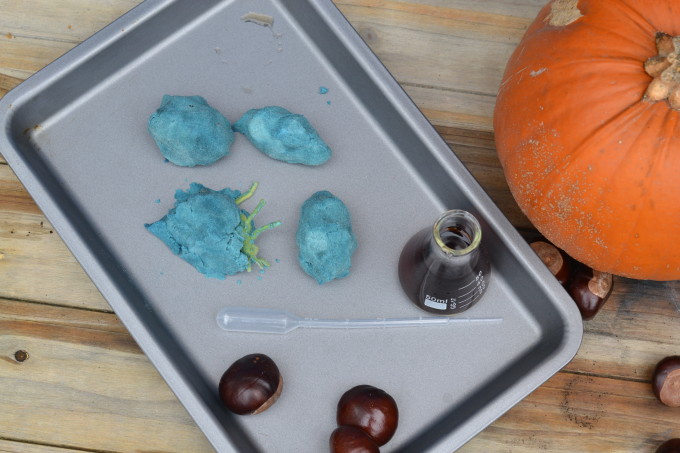 To make fizzy rocks you will need
Water
Bicarbonate of soda/baking soda
Vinegar
Food colouring
Plastic bugs
Instructions
Mix some water with the bicarbonate of soda, I used a whole packet of bicarbonate of soda and just added water slowly until I had a very thick paste type mixture.
Add a few drops of food colouring, mould into rock shapes with the bugs inside and leave to dry for a few hours.
Once the rocks have hardened, add vinegar very slowly and watch as they fizz and dissolve. We used a pipette which is also great for helping with fine motor control.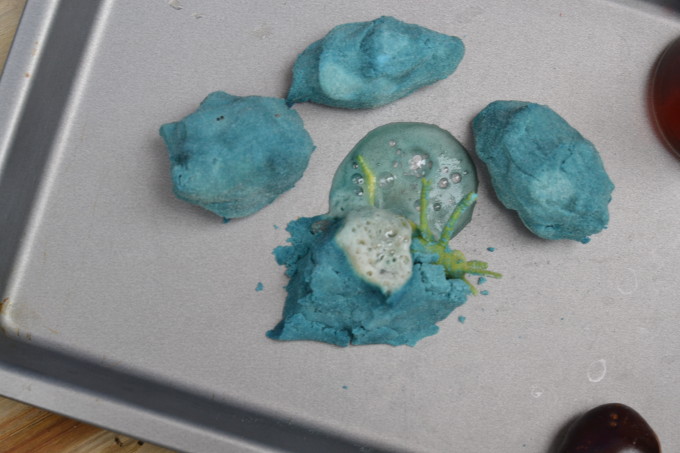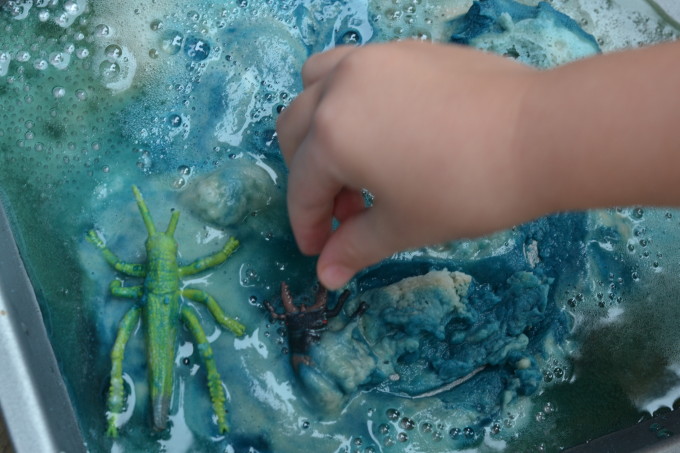 More fizzy science experiments for kids
Check out my full collection of baking soda experiments for enough fizzy fun to keep you busy for weeks!!
Create your own monster tea party and investigate whether baking soda or baking powder is the fizziest!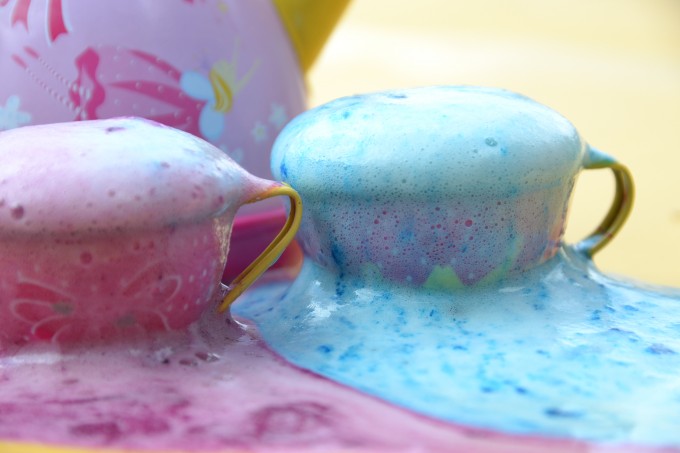 Design and build your very own baking soda powered boat.
A traditional baking soda volcano is always fun! Or, if you want to go all out, we LOVE this rainbow volcano from Hello Wonderful!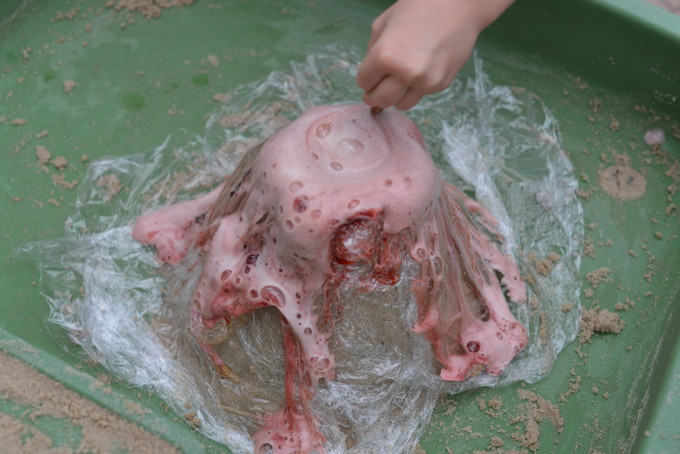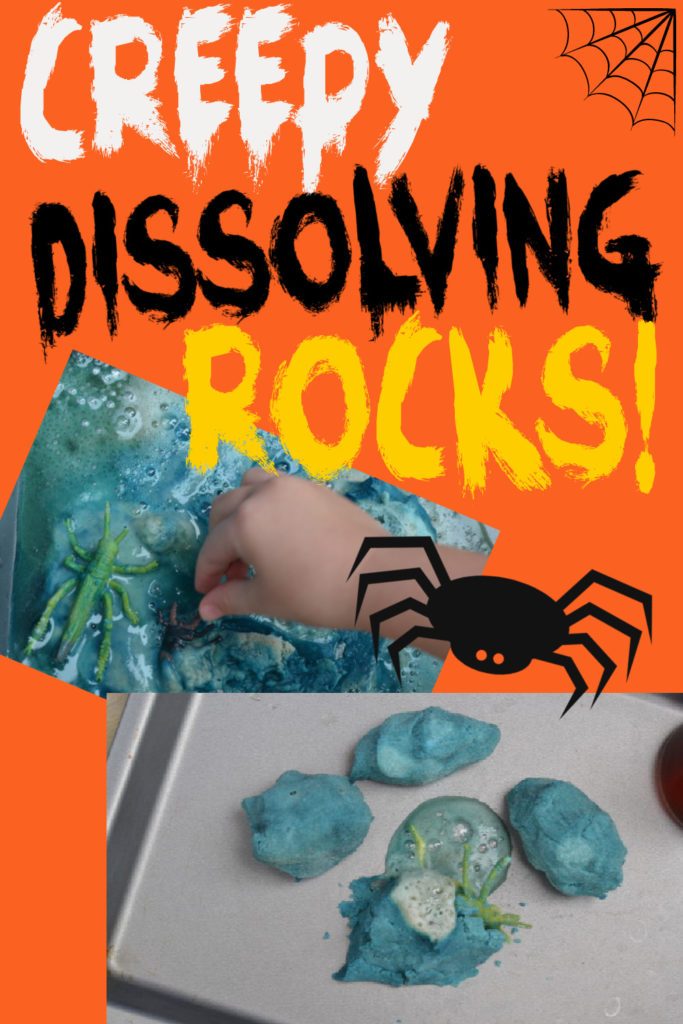 Last Updated on September 22, 2021 by Emma Vanstone