Did you know the inside of your nose is filled with goblet cells which create mucus, and very tiny hairs called cilia? The bigger hairs help stop unwanted particles from getting into your nose.
Everything you smell gives off molecules which are very light and float in the air. When these get into your nose, they dissolve in the watery mucus. At the top of your nasal passages, there are patches of neurons* which have tiny hairs called cilia. The smell molecules bind to the cilia which trigger the neurons to transfer the message to a part of your brain called the olfactory bulb which tells you what the smell is.
Sense of smell experiments
Make scented play dough and match the smell to the spice.
Learn about the other roles of the nose!
Find out how taste is linked to smell by holding your nose to see if you can still taste the food.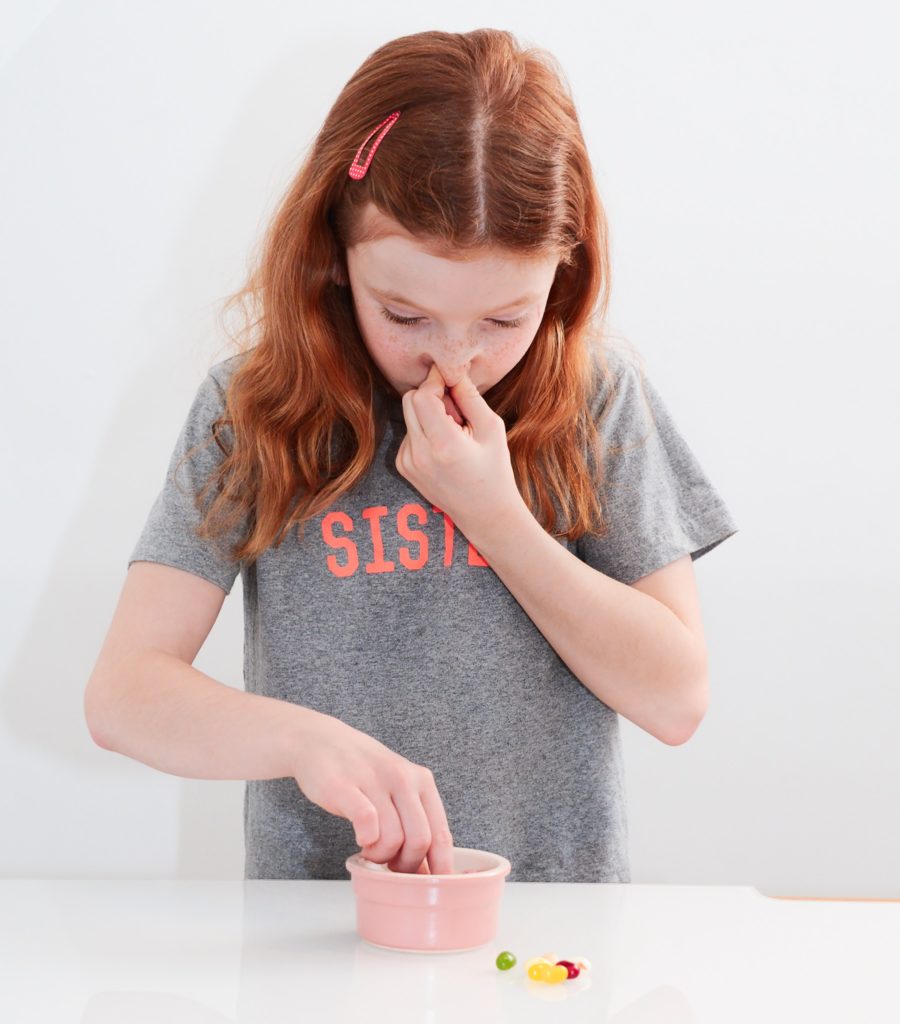 Learn more about the brain and how it works by making a 3D brain model.
*neurons are cells which transmit information through the nervous system.
Last Updated on January 23, 2023 by Emma Vanstone