Autumn is a brilliant time of year for outdoor science activities in the forest. Find out why leaves change colour in autumn, create rafts and dens with sticks, collect treasures such as pinecones, conkers and acorns and learn to identify trees and plants.
Create a wildlife journal and record the animals and plants you see each time you visit, make your own scavenger hunt or try our autumn treasure hunt!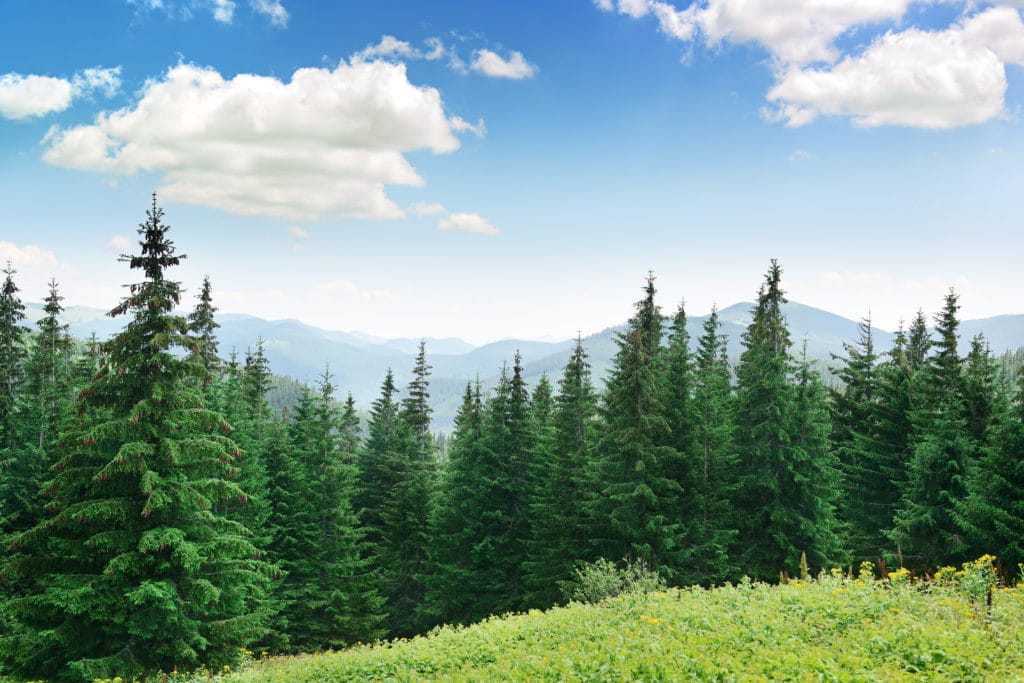 Science in the Forest – Games
Who's behind you?
One favourite game in the forest is to creep up to each other and see if we can be so quiet the other person doesn't hear. We've learned that leaves and sticks make a lot of noise when you stand on them!
What can you hear?
The idea of this game is to stand still and listen very carefully to hear how many different sounds you can hear. Are they nature sounds, man-made or a mixture of both?
Science investigations about trees
Which tree?
Identify trees from their leaves with this brilliant spotter sheet from The Woodland Trust.
How tall is a tree?
Find out how tall a tree is without climbing it!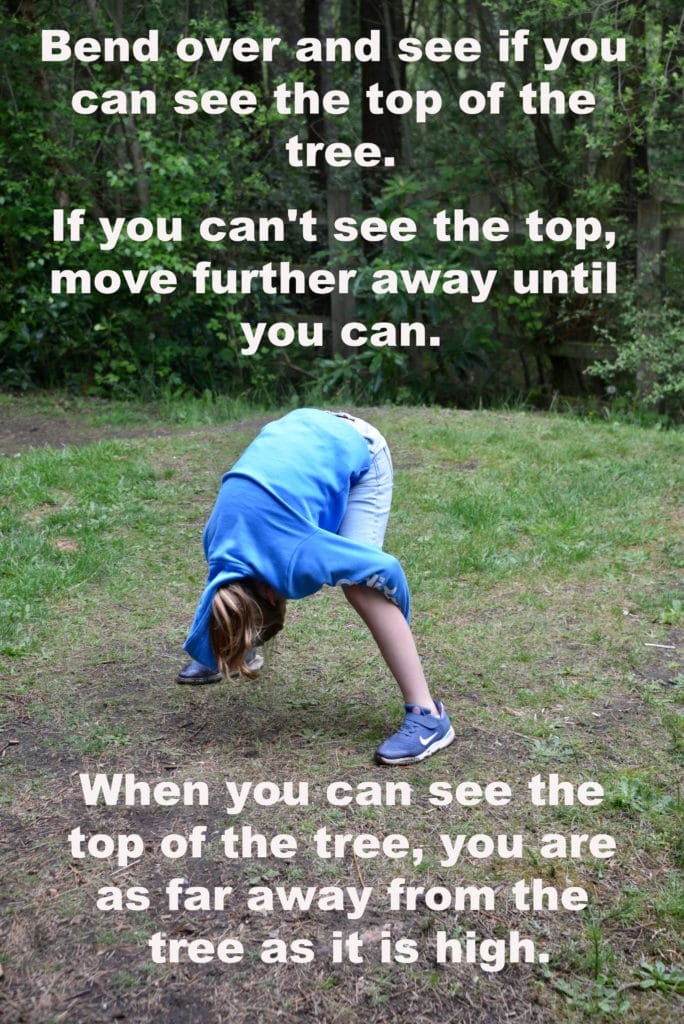 How old is a tree?
Can you find out how old a tree is?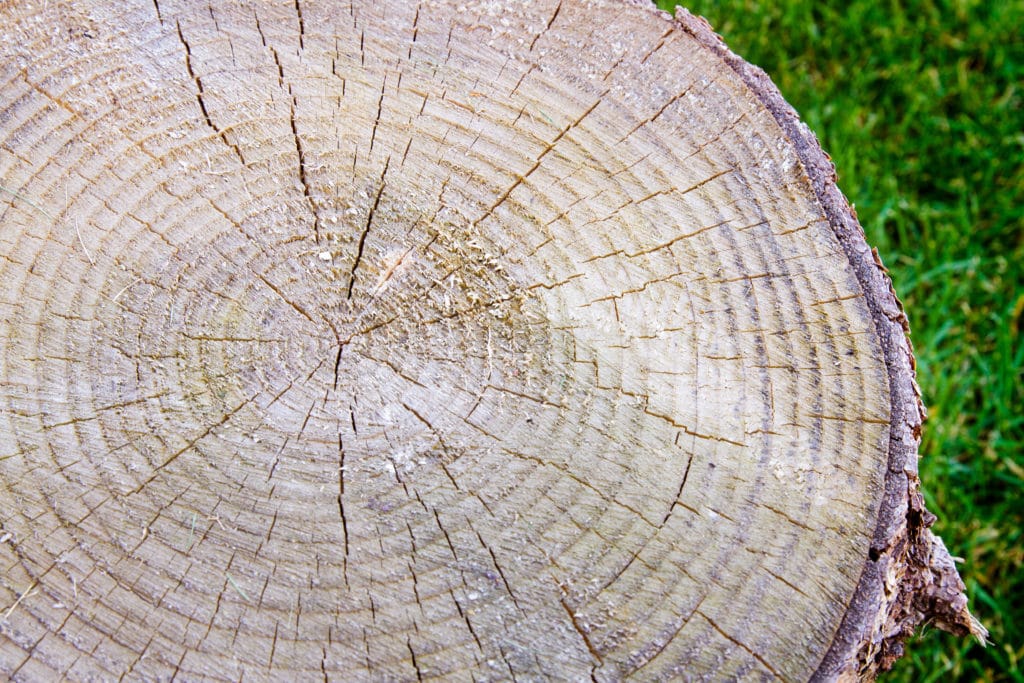 Label a tree
Label an oak tree with Look We're Learning or create a felt oak tree and acorn with Mama's Happy Hive.
Oxygen and trees
Find out which trees produce the most oxygen with Steamsational.
Activities with leaves and pine cones
Leaves and water
Find out how water travels through a leaf with Buggy and Buddy.
Why do pine cones open and close?
Collect pinecones to make a pine cone weather station. Did you know pinecones close up in wet weather to protect the seeds inside?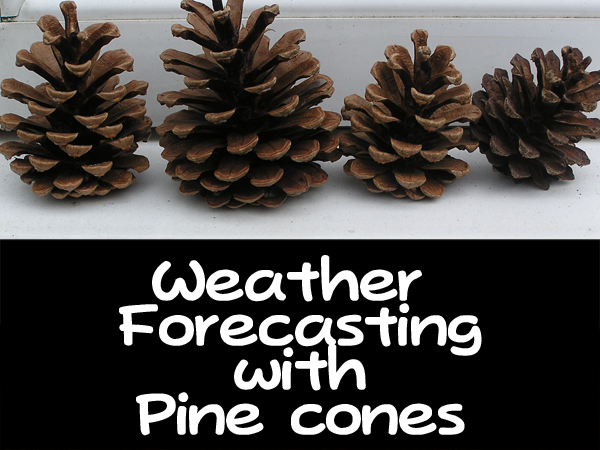 Estimating jars
Collect leaves, pinecones or sticks to make estimating jars.
Dissect a flower
Dissect a flower or plant to learn about the different parts.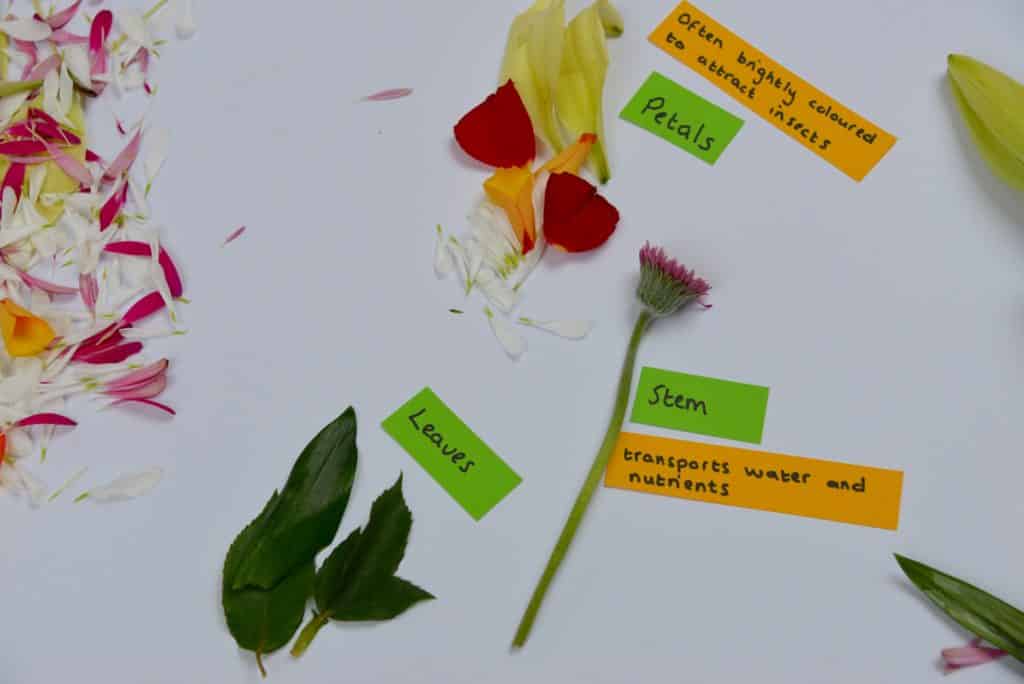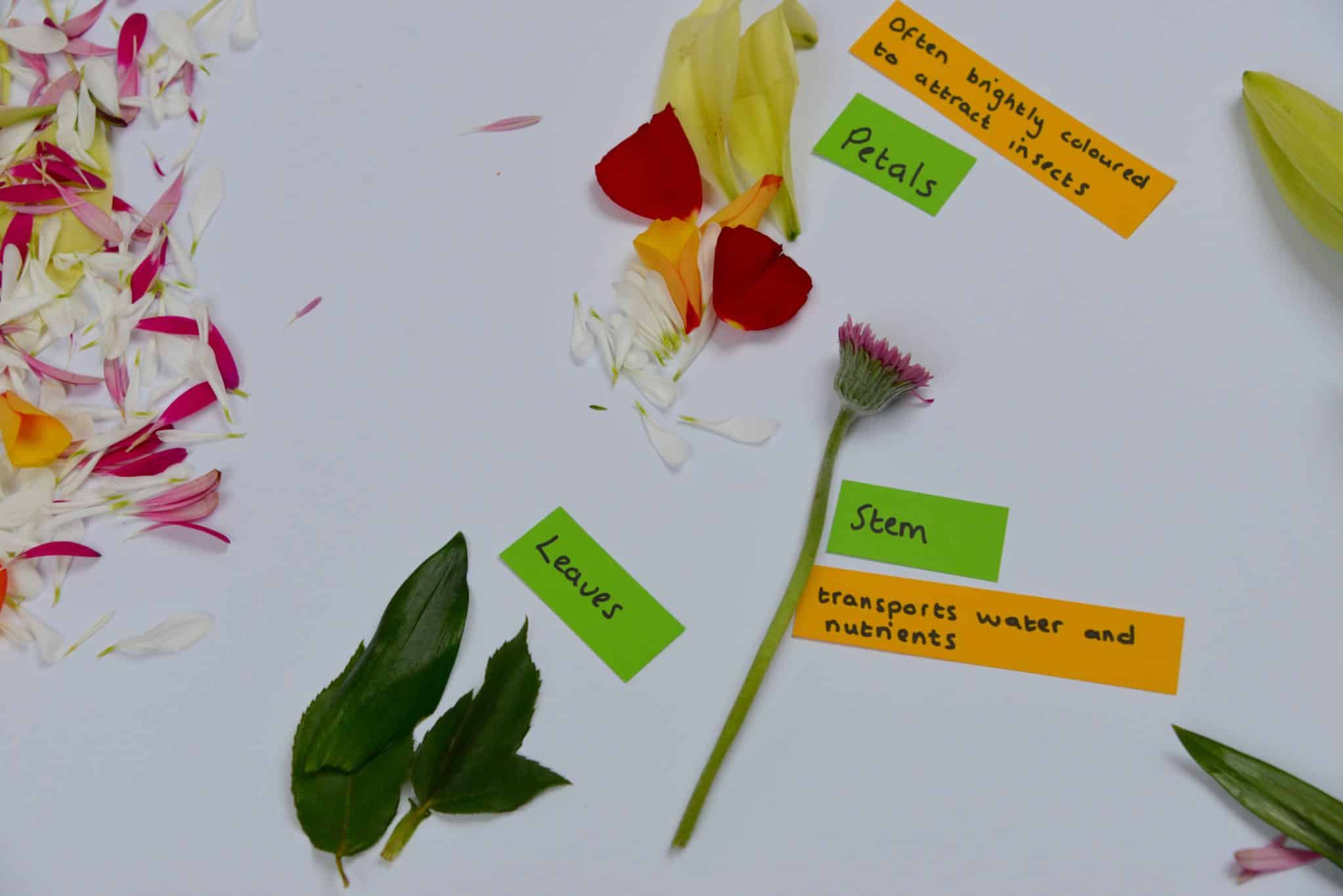 Plant life cycles
Use paper plates to make a flowering plant life cycle spinner.
Activities for kids with sticks
Where is it from?
This twig spotter sheet from The Woodland Trust is brilliant! How many different trees can you find?
Bird feeders
Made with Happy has some gorgeous bird feeders made from craft sticks!
This toilet roll bird feeder is lovely from Fireflies and Mudpies.
Pooh Sticks
I'm sure you know how to play pooh sticks already, but if not the idea is to drop a stick into a stream, usually before a bridge and see whose stick emerges first.
We added some leaves to our pooh sticks so they were easier to recognise. We found smaller sticks worked better as they were less likely to get stuck.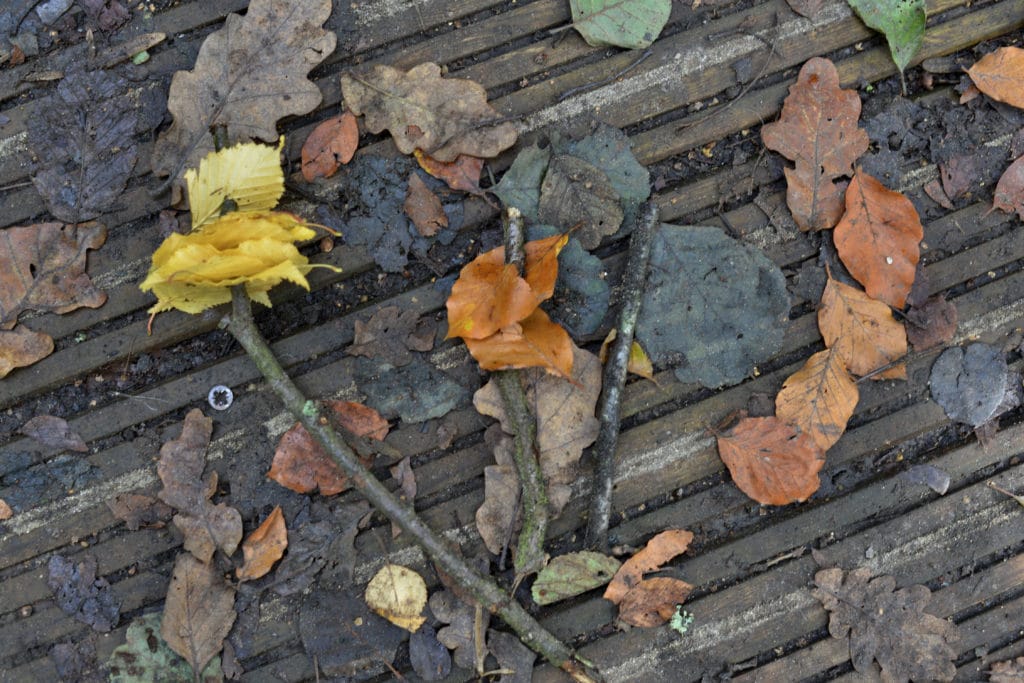 Rafts and boats
Make a beautiful twig boat and test to see if it sinks or floats.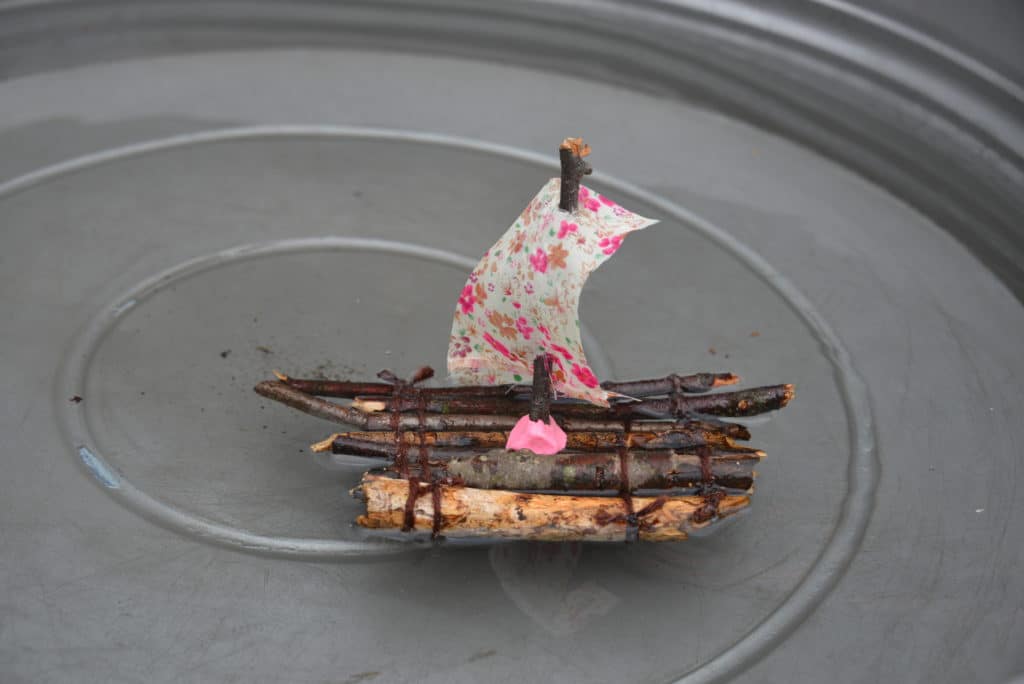 Potions
Make a potion. Which shape and size stick makes the best stirrer?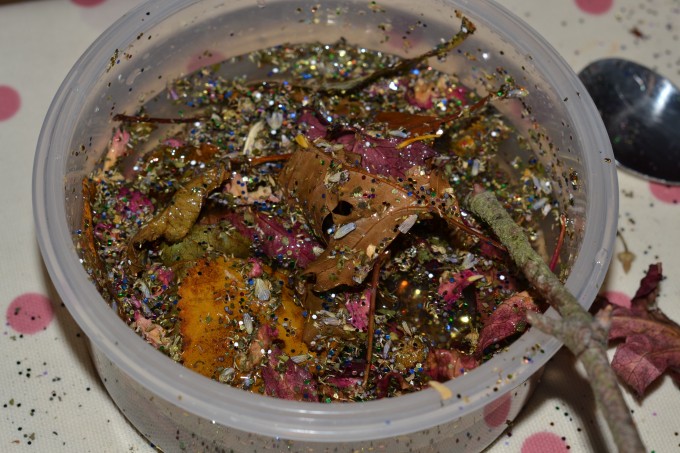 Stick Man Crafts
Create your very own Stick Man!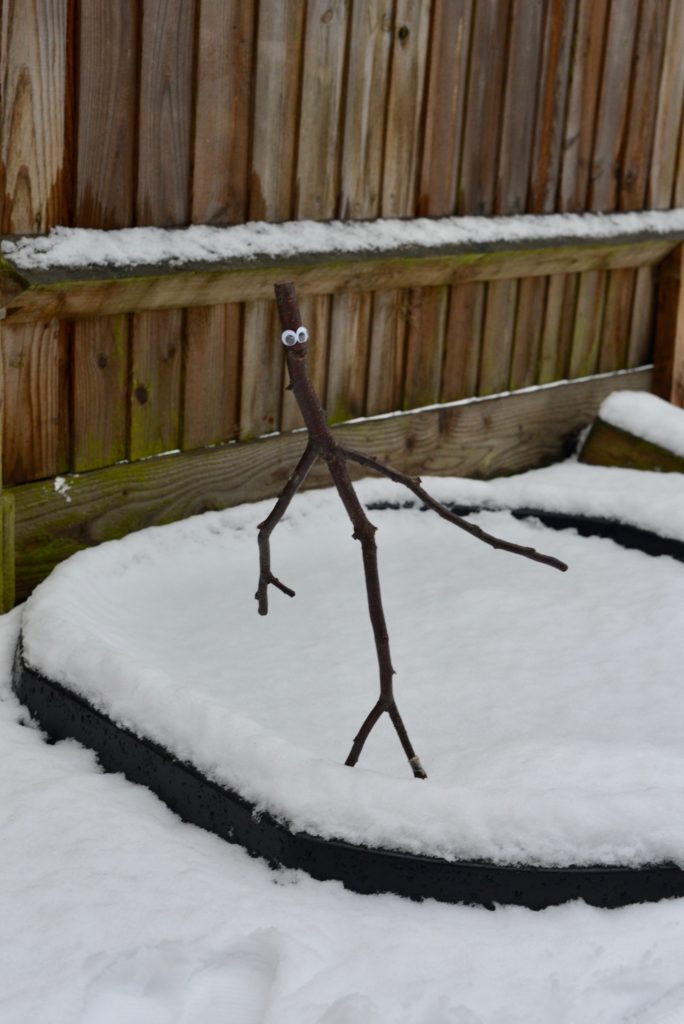 Next on our list is to find a catapult shaped stick and try different materials as the sling, which do you think would work the best?
Great animal and plant spotter sheets
The Wildlife Trust has some brilliant animal and plant spotter sheets, you might find useful.
Can you think of any more ideas for science in the forest?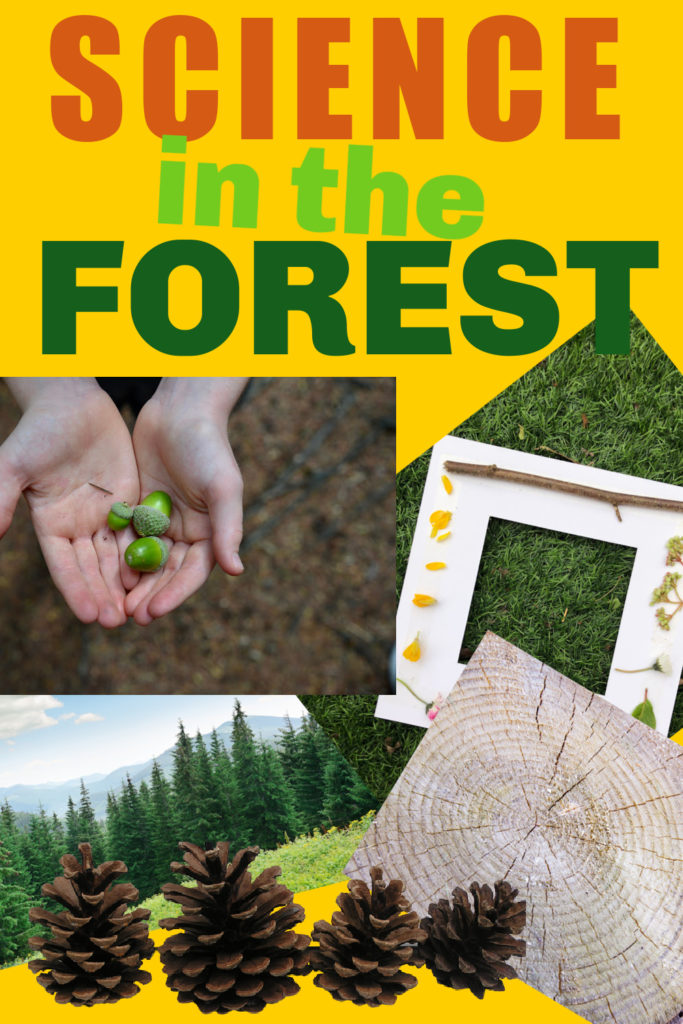 Last Updated on September 23, 2022 by Emma Vanstone