These days we seem to find the opportunity to learn some science wherever we go. Last weekend we ventured into the woods near where we live and happened upon a stream which was deeper than usual thanks to all the rain we've had.
The kids immediately started playing pooh sticks, they each dropped a stick into the stream and watched to see which got to a certain point the fastest. We found the smaller sticks worked better as the bigger sticks got stuck.
My 5 year old wanted to know how deep the stream was, so we found a very tall stick and very carefully dipped it in the stream so we could measure how far up the water came.
We then dropped some different sized pinecones and sticks in to see which made the biggest splash, we found that heavier objects made bigger splashes, but it also depended how hard we threw them.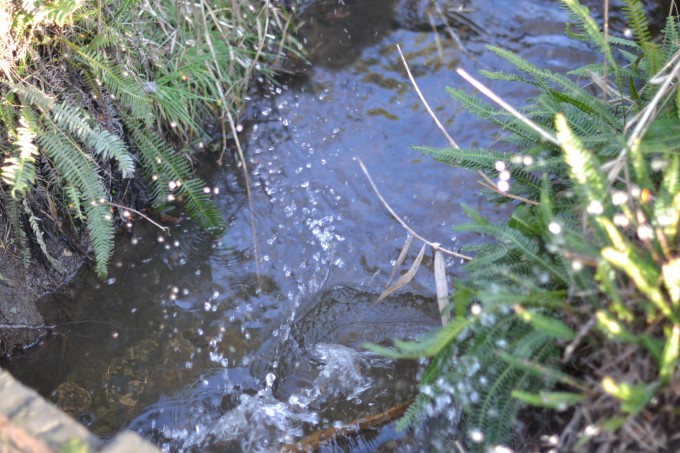 We laughed a lot when S appeared with this rather large object, which did indeed make a very big splash ( we fished this one out afterwards as we didn't want it to block the stream ).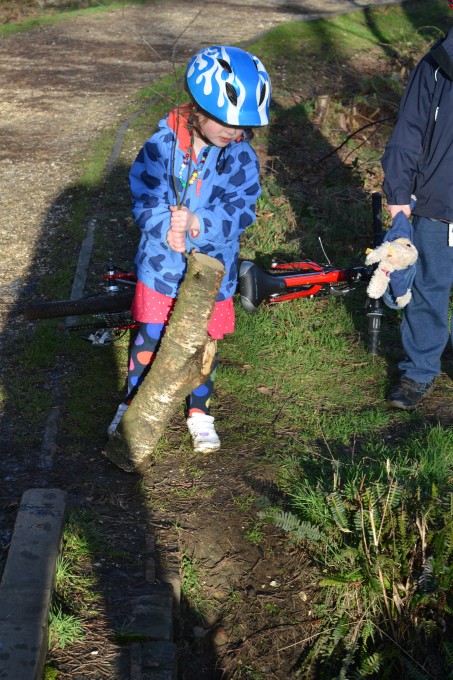 Another favourite game in the forest is to creep up on each other and see if we can be so quiet the other person doesn't hear. We've learned that leaves and sticks make a lot of noise when you stand on them!
Other ideas for outdoor science activities
Collect pinecones to make a pinecone weather station
Find out how tall a tree is
Collect leaves, pinecones or sticks to make estimating jars.
Make a potion, which shape and size stick makes the best stirrer?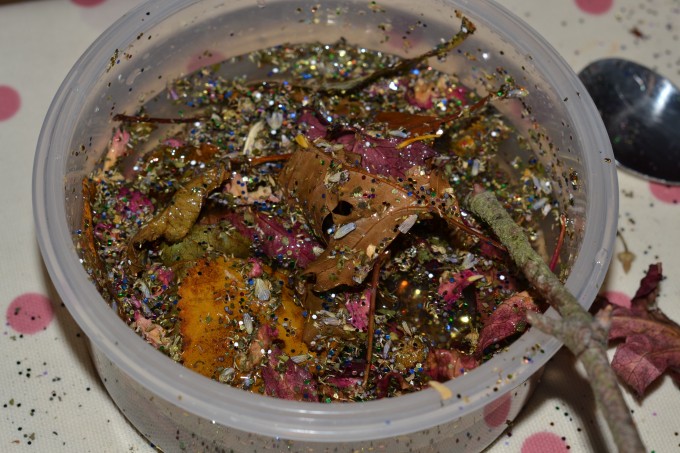 Next on our list is to find a catapult shaped stick and try different materials as the sling, what do you think would work the best?
If you like fun in the forest and you're in the UK, we'd really recommend exploring a Forestry Commission site.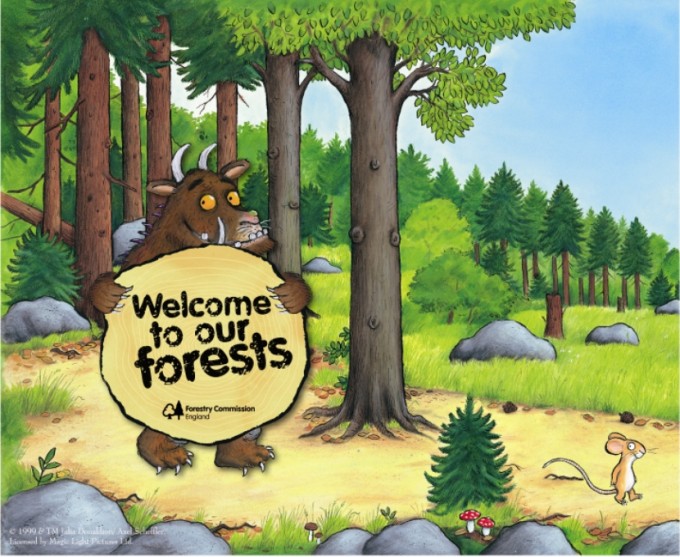 We're very excited to see The Forestry Commission  partnering  with The Gruffalo to celebrate the story's 15th anniversary.  We loved the Stick Man trail just before Christmas so can't wait to try the Gruffalo version.
There's even a national picnic birthday party being planned in the summer. If you'd like to get involved, stay up to date with news and recieve a free birthday pack sign up here.
We are Ambassadors for the Forestry Commission.