One of the things I love the most about Science Sparks is theming our activities, so today I've got some great Under the Sea themed learning ideas to share. These are mostly suitable for Early Years/Kindergarten age, but all could be extended for older children too.
If you like these activity ideas don't forget to check out my complete collection of Early Years Science ideas.
Under the Sea Themed Activity Ideas for Early Years
Under the Sea Sensory Jar
Make an Under the Sea themed sensory jar. This is quite a large example, but you could use small water bottles and make lots of mini sensory bottles.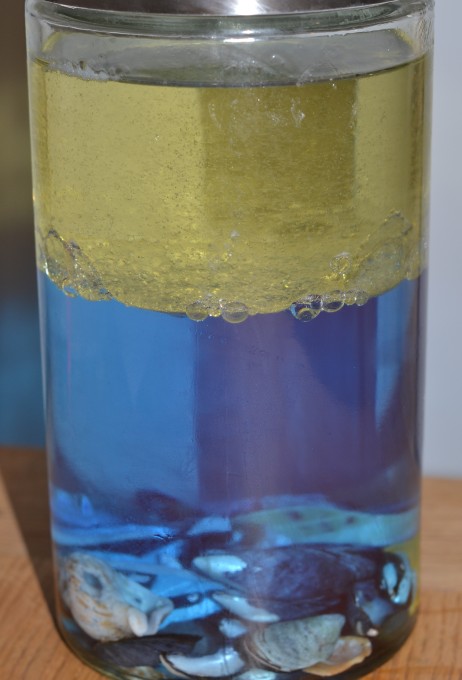 What can you do with a sensory jar?
What happens if the jar is put on one side? Try simulating the motion of waves.
How many shells can be counted on the bottom?
Ask children to find an object which will float on the top of the oil?
Try hiding some plastic letters to spell out a word.
Think about why the oil floats on top of the water. This is because oil is less dense than water.
More under the sea themed activity ideas
Try to clean up a mini oil spill. This is a great activity for starting to think about the effect of human activities on marine life.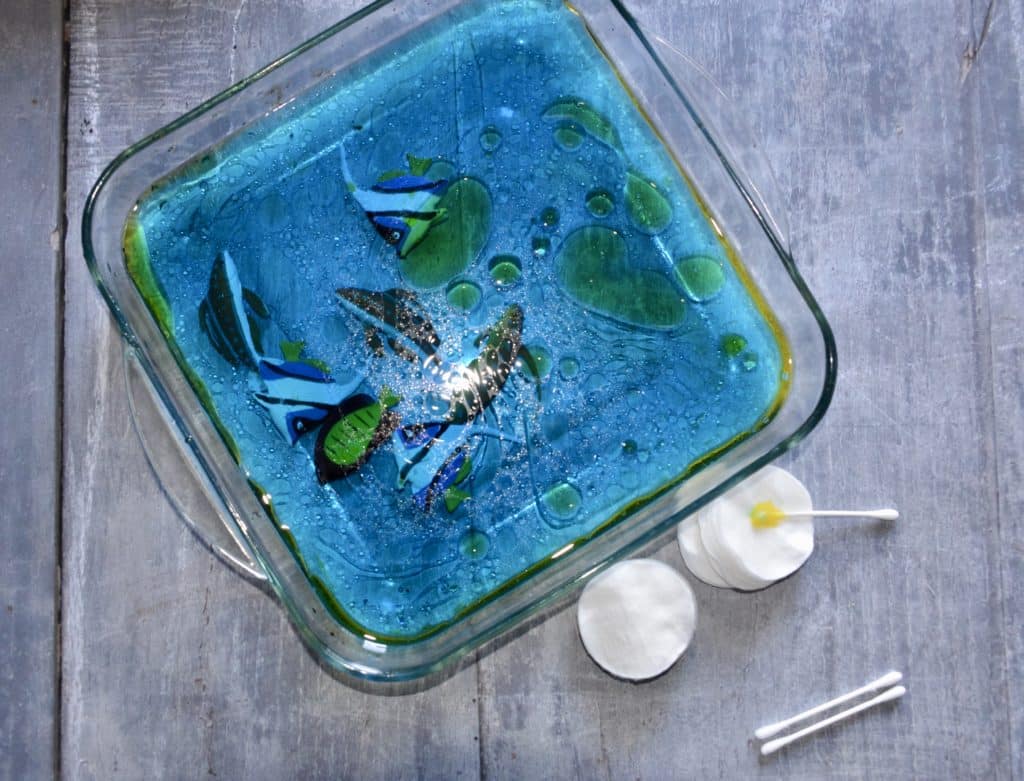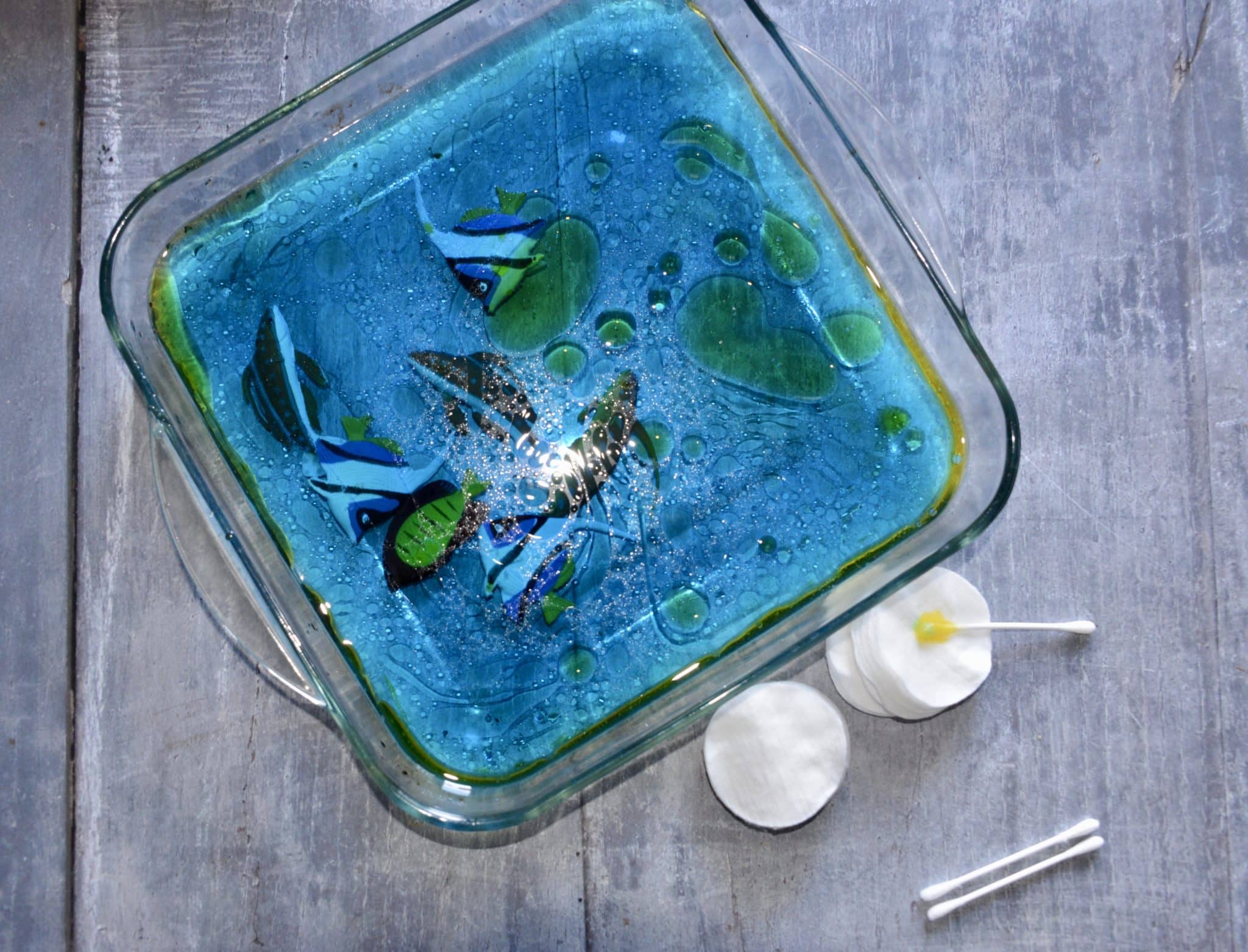 We love this small world ocean theme from Rainy Day Mum.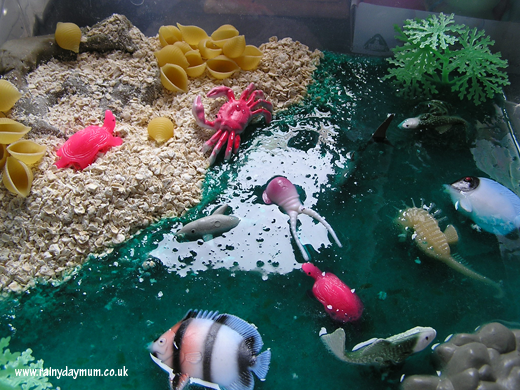 Red Ted Art has a super cute octopus made from tights.
How gorgeous is this under the sea playdough from The Imagination Tree?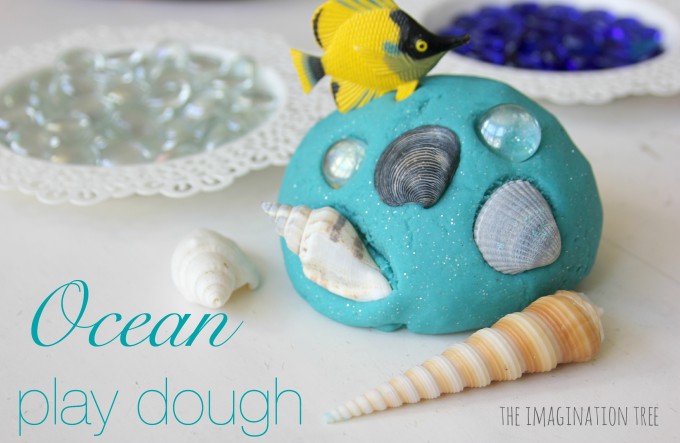 Paint an under the sea themed picture on ice ( fun for summer or winter )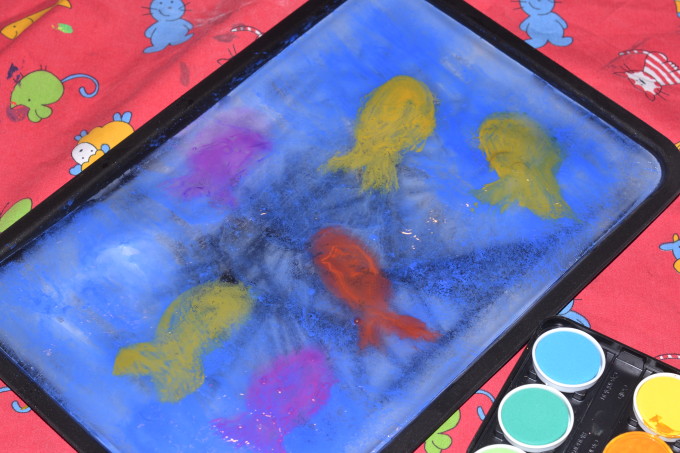 Try some ice fishing. This is a brilliant activity for learning about freezing and melting!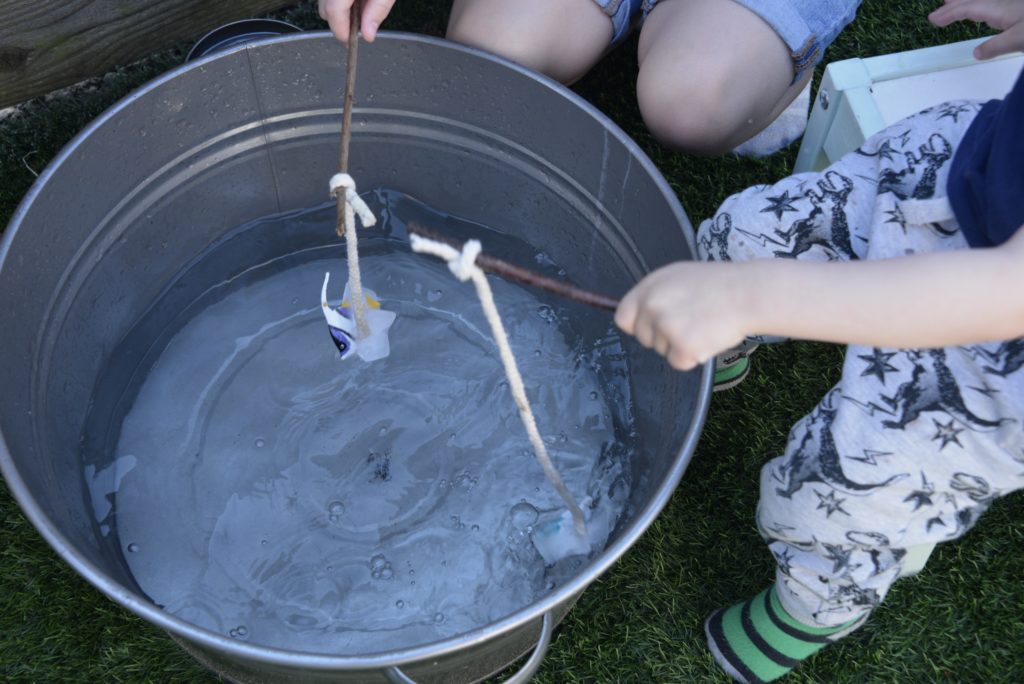 Learn about pollution with our ocean themed jar, again you could do this on a much smaller scale than our large container.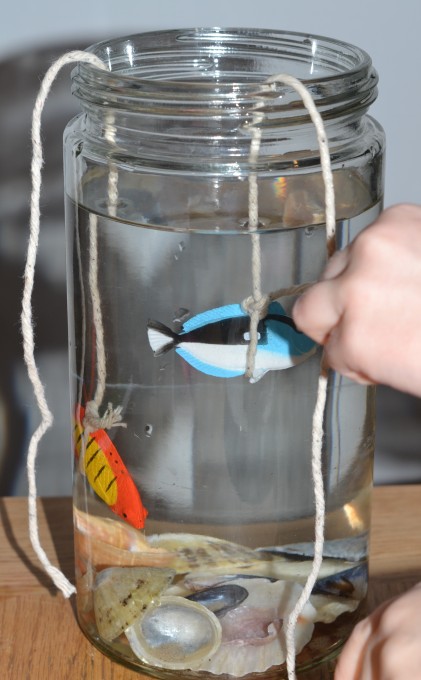 Crack the code in the shells to find a hidden message. This is a great first coding activity for young children.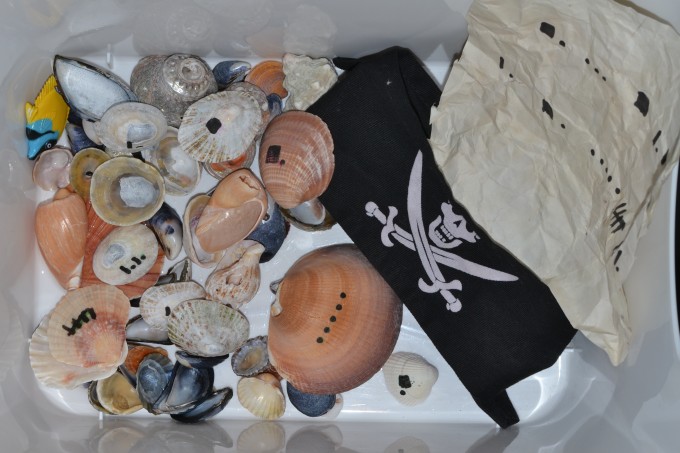 Make a shoe box ocean scene. This is a great prop for talking about what you'd expect to see in the ocean ( I can't take credit for this as my daughter made it in school ), but we did add a moving fish to the side and have been making up stories using little extras for inspiration.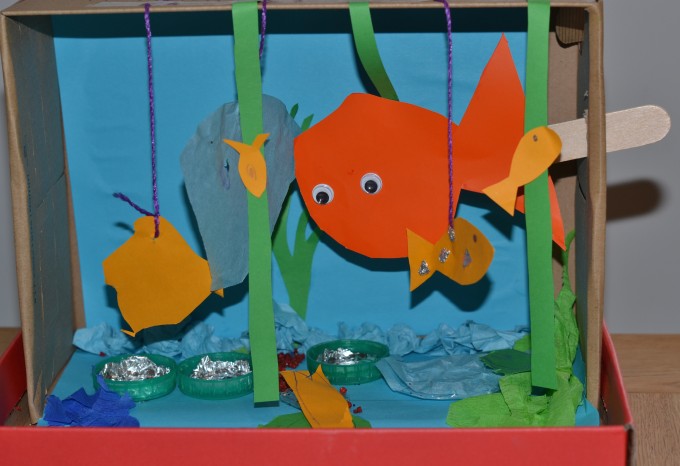 More ocean themed activities for kids
Ask some questions. Why is the ocean blue? is a good place to start!
Find out what would happen if the ice caps melted with this very visual demonstration.
Find out about the effect of single use plastics on the ocean.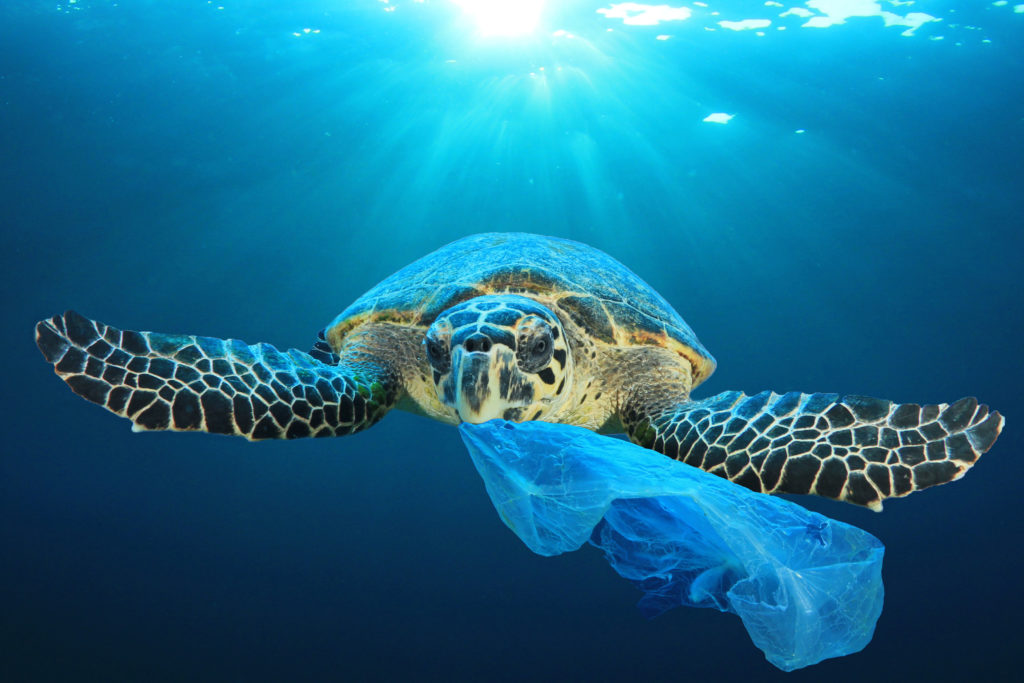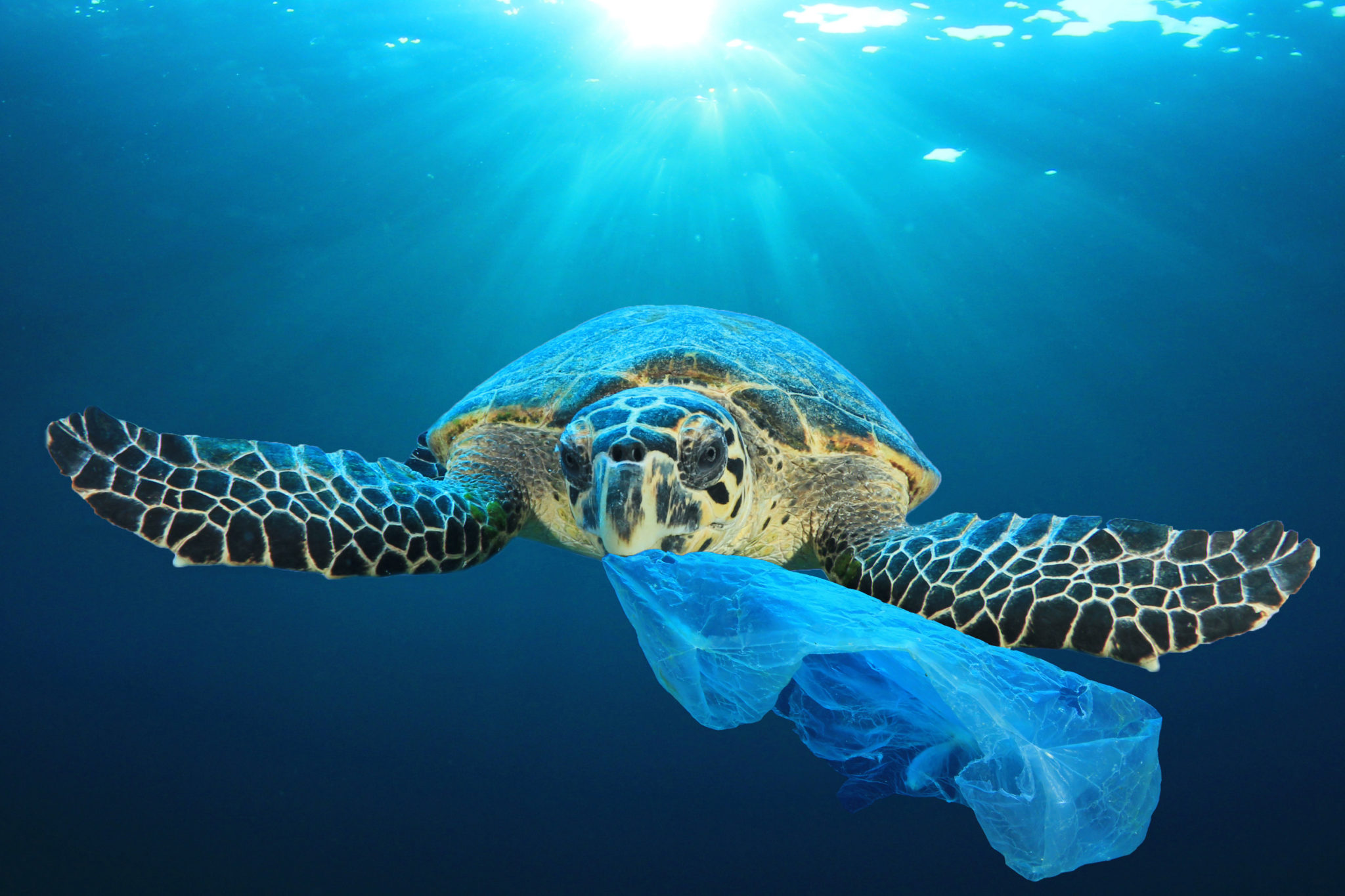 Learn about an ancient fish called a Coelacanth.
Make a Rainbow Fish with lots of silver foil scales. Children can then practice sharing the scales evenly between the fish.
Visit an aquarium if you are lucky enough to live near one!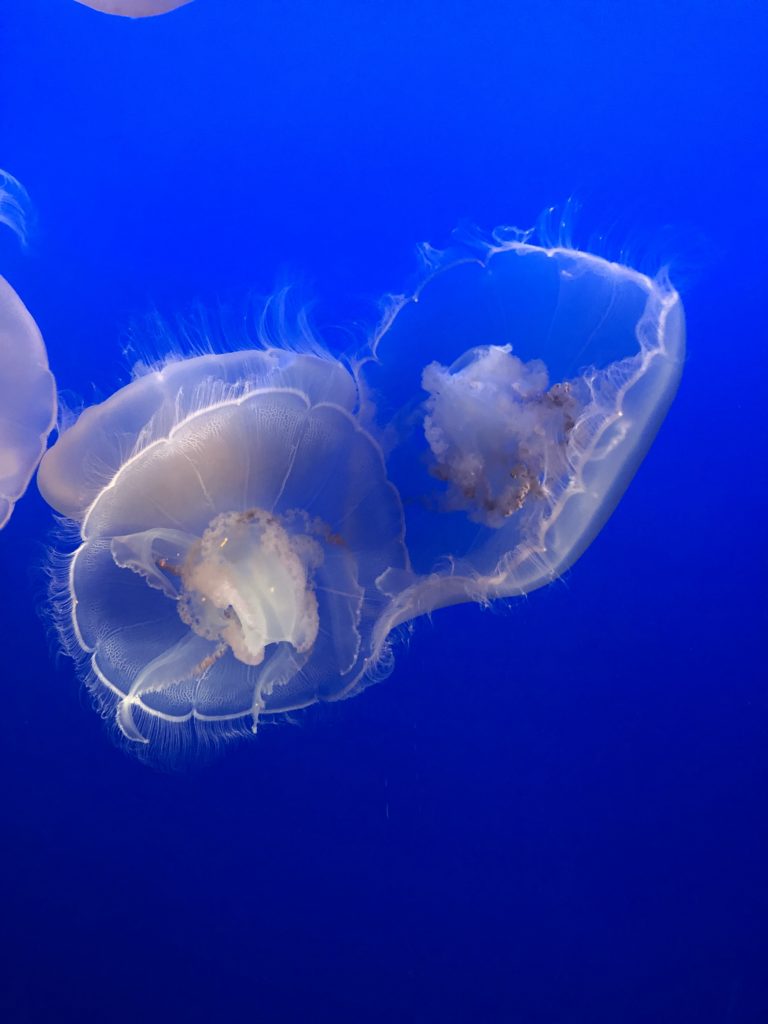 Ocean Themed Book Suggestions
Our current favourite book for an ocean topic is What a Shell Can Tell. This is a fascinating book about the wonders of shells. The question and answer format makes the book easy to dip in and out of and really showcases the huge diversity of shells around the world! Did you know that there is a type of shell shaped like a little elephant's tusk?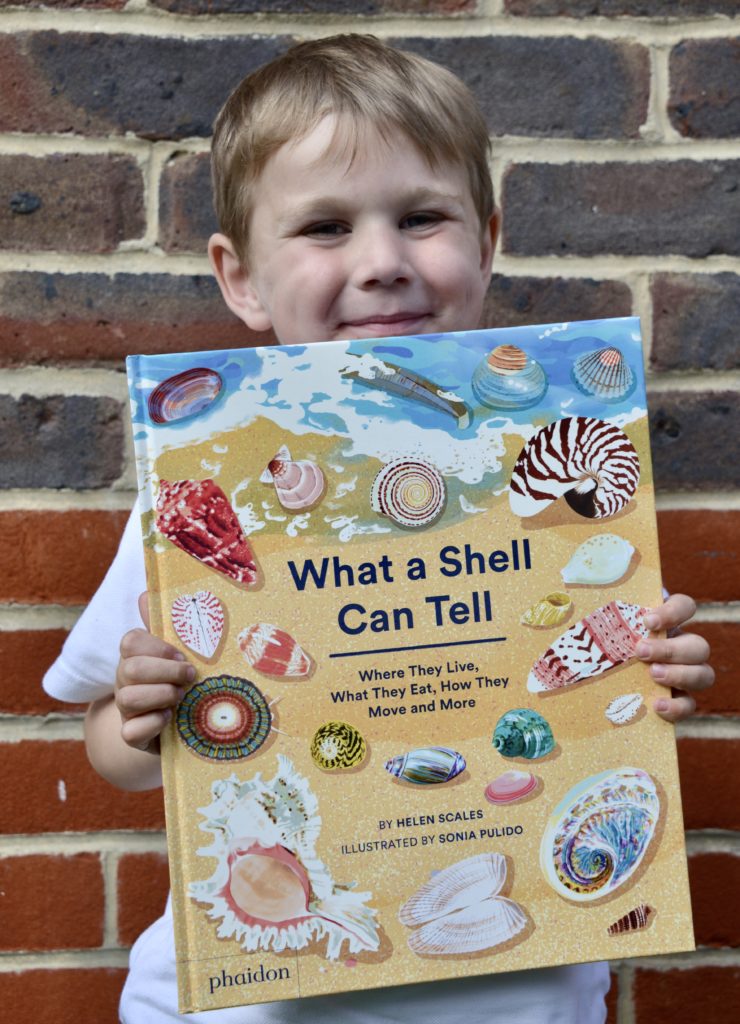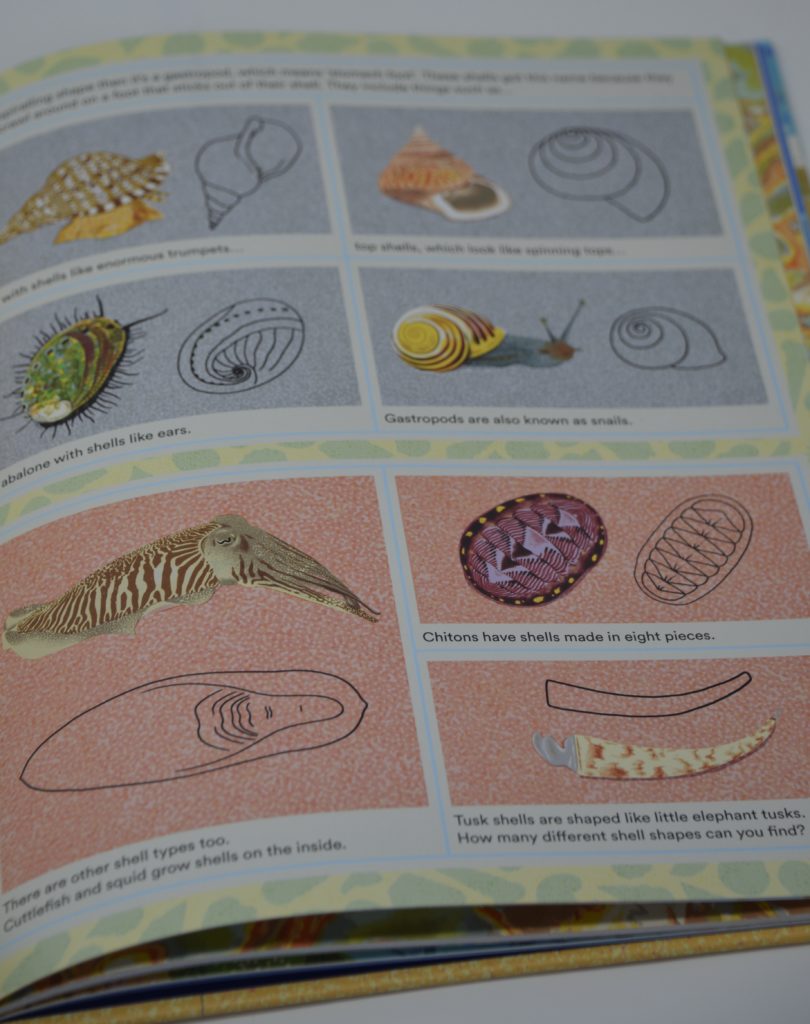 We also love Tiddler and Rainbow Fish!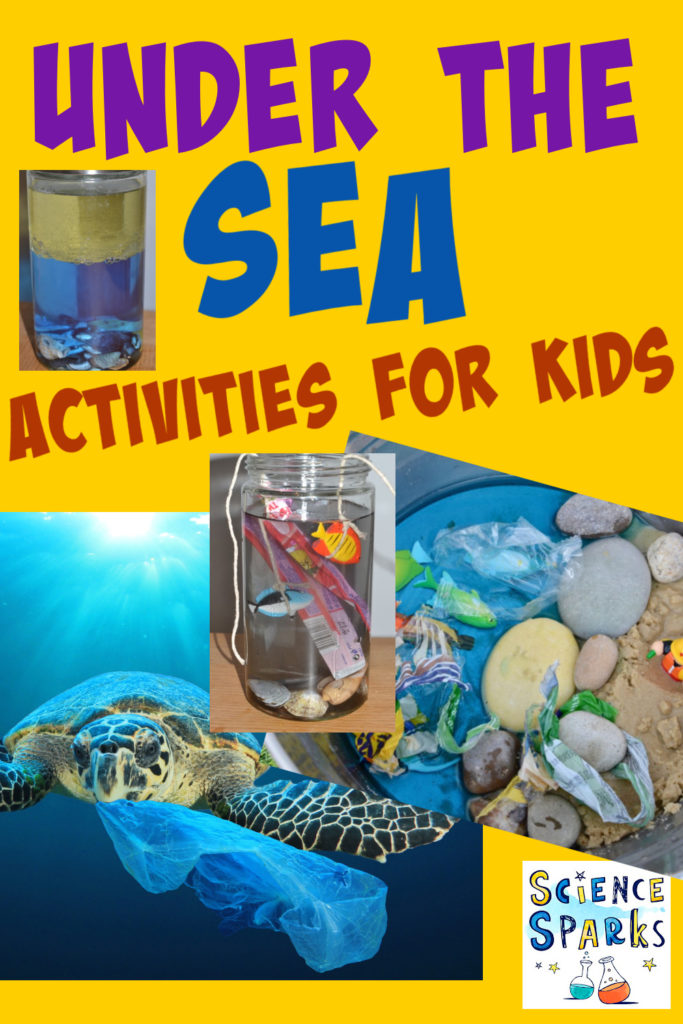 Can you think of any more under the sea themed activities for us?
Contains affiliate links
Last Updated on May 25, 2022 by Emma Vanstone