Here at Science Sparks we adore LEGO, I think it is just the most amazing, flexible resource. We've used it to learn about bar charts, make magnet mazes and even built a balloon powered LEGO car. LEGO is also fantastic for helping develop fine motor skills, learning to follow instructions, encouraging creativity and so much more. When my children were little we played with DUPLO every day and now LEGO is one of the few toys they all enjoy together.
LEGO Seasons Model
This activity was great on many levels. First we had a chat about which changes are most noticeable in each season and what we could model with the LEGO. We talked about hibernation of animals through winter, changing leaves in autumn and the bright colours and wildlife of spring and summer.
Can you guess which season this is?
Our winter tree has bits of frost, and a ladybird and butterfly who sneaked in from spring.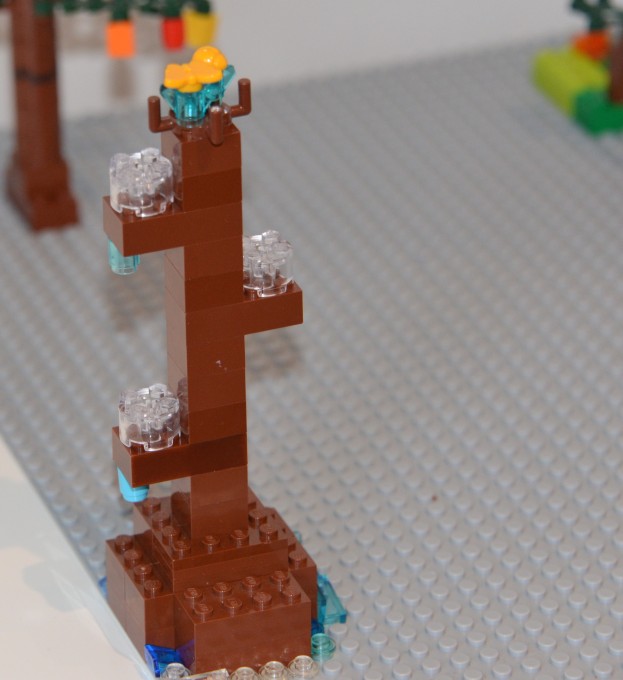 This end of summer tree has some apples, and a few splashes of colour.
Our Spring tree has lots of colour and flowers as well as a butterfly.
This is our little Hedgehog hibernating in Winter. The hibertaing was my 7 year old's idea, I was really impressed with how all three of my children got on board with this activity and added little extras that I hadn't considered.
Suitable for Key Stage 1 Science
Changing Seasons
EYFS
Weather and Seasons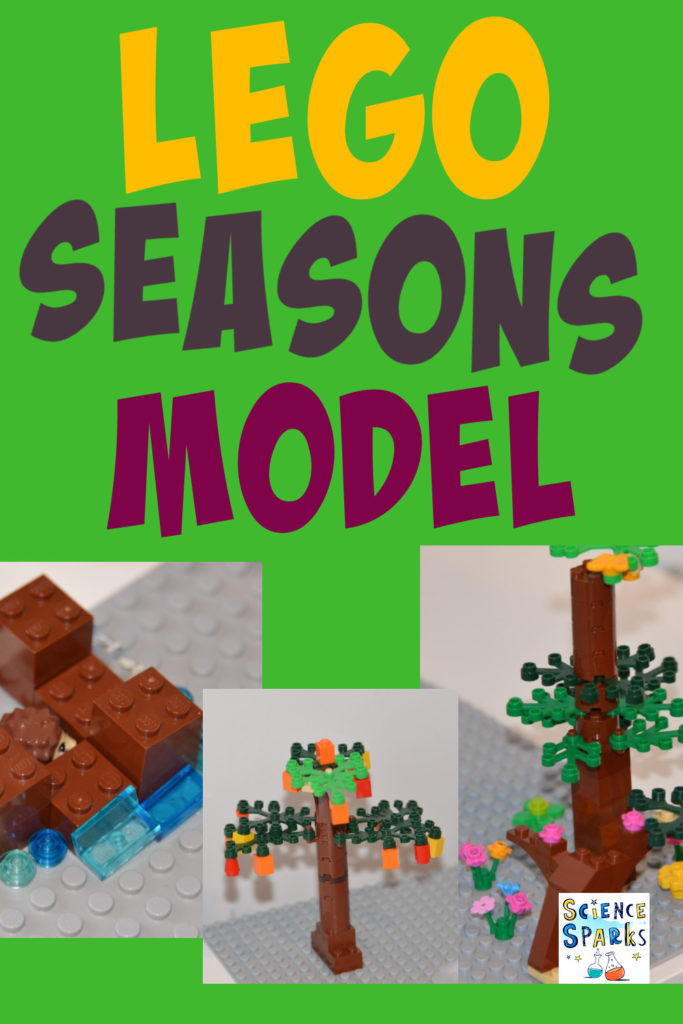 More LEGO Activity Ideas for Kids
This collection of 40 great ideas for learning with LEGO will keep the kids busy for days.
This LEGO Balance from Frugal Fun for Boys and Girls is amazing.
These ramps and slides from the LEGO Librarian are fantastic too!
Our LEGO plant growth model is super easy to build too.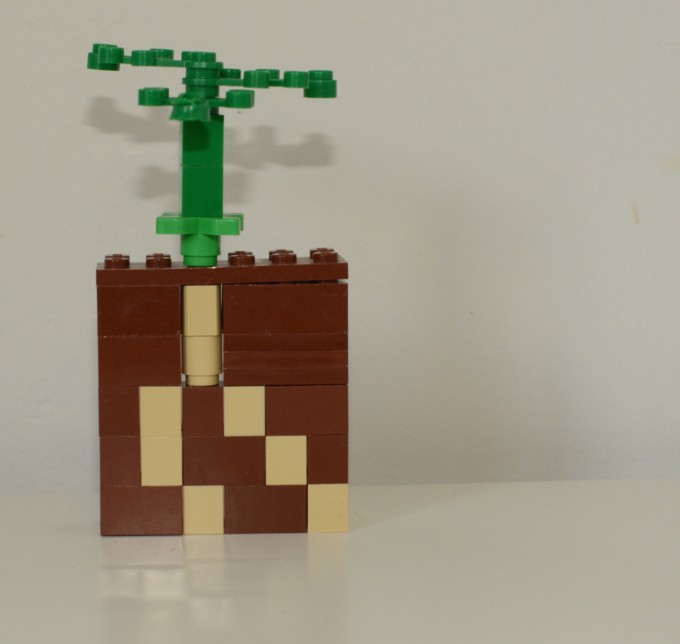 Last Updated on September 20, 2021 by Emma Vanstone