Climate change is one the greatest challenges humans have had to face. This post gives an overview of what climate change is, what can be done and contains lots of fun and FREE climate change resources for kids of all ages.
What is Climate Change?
The Earth's climate has changed many times over the last 4.5 billion years or so, and while some climate change is natural, the changes we are seeing at the moment are the result of human activity.
Man made gases from factories, power stations and cars are building up in the atmosphere where they trap heat from the sun like a greenhouse. This is why we call them greenhouse gases. We need some greenhouse gases, as without them the planet would be much colder, but too many greenhouse gases mean the Earth will get too hot!
Greenhouse gases mostly come from burning fossil fuels ( coal, oil, natural gas, petroleum ) for energy.
What will happen?
As the Earth warms up, dangerous weather such as hurricanes, floods and wildfires become more likely. Sea levels will start to rise as the ice caps melt and large areas of land could flood. Some areas of the world will become so dry nothing can grow and others will be waterlogged. These effects are called climate change.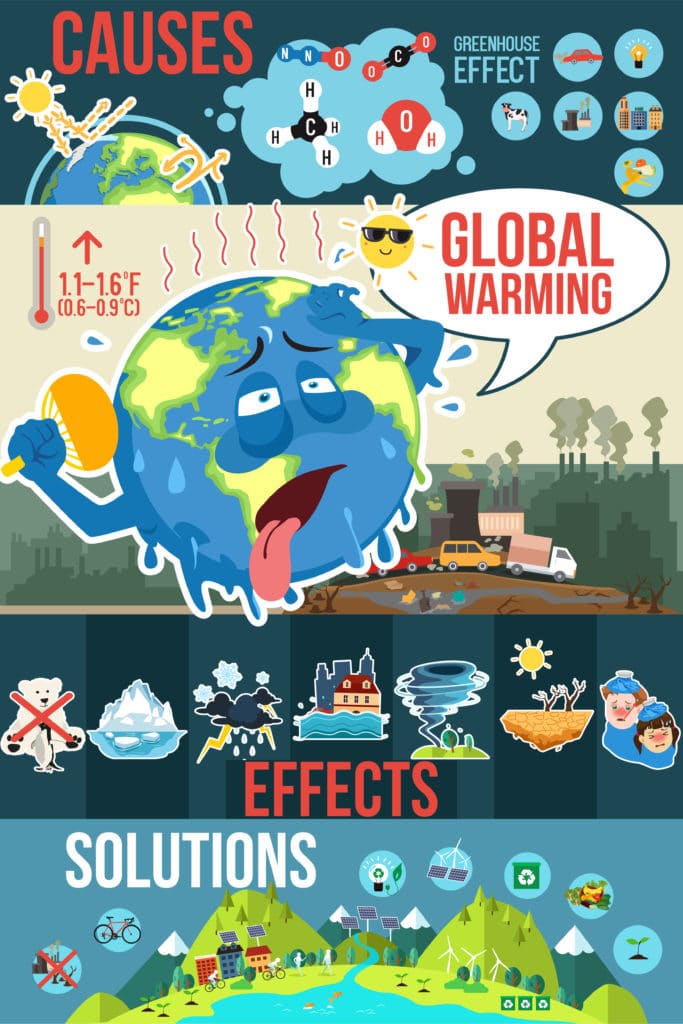 What can we do?
There is hope, but we need to act now. Emissions of greenhouse gases need to be drastically reduced as a matter of urgency. As a single person it can be hard to imagine how your actions can make a difference but to halt climate change we all need to make small changes that together add up to a huge change.
If you choose to not use a plastic cup for example, perhaps friends and family will do the same. This will ultimately save 100s of plastic cups from ending up in the ocean or landfill.
Actions to save the Earth
Walk or share travel where you can.
Educate friends and family about what they can do.
Turn off lights when you leave a room
Write to local governments and demand action.
Shop locally
Try to fix things rather than buy new
Buy and use less plastic
Avoid single use plastic
Plant trees
Buy less stuff – share or buy second hand.
Reduce Waste Printable Worksheets
Create your own plastic pledge and think of ideas for reducing waste and using less plastic with these FREE recycling worksheets. Click the image to print! Or scroll down to find a complete booklet.
I would love to see your ideas and plastic pledges so don't forget to share!
Climate Change Design Worksheets
FREE Climate Change Pledge and Activity Pack
Get all the resources in one easy document. Remember to print in black and white and only the pages you need.
Easy Climate Change Science Activities
Greenhouse Gas Activities
Learn about greenhouse gases by making models using sweets.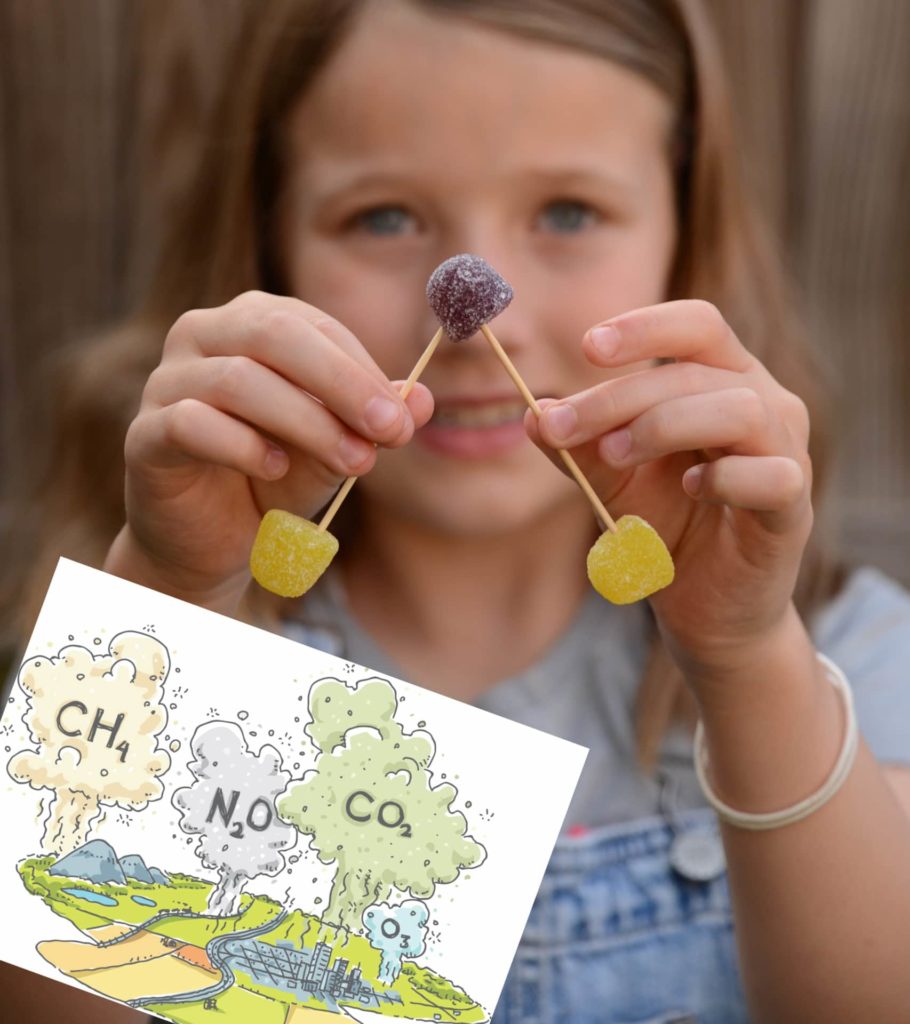 Find out whether cows REALLY contribute to global warming!
Effects of Rising Temperatures
Discover what will happen to sea water levels if the ice caps melt.
Renewable Energy Activities
Learn about wind power with these simple wind powered pinwheels.
Carbon Footprint
I also have some FREE printable carbon footprint resources full of ideas for reducing your carbon footprint!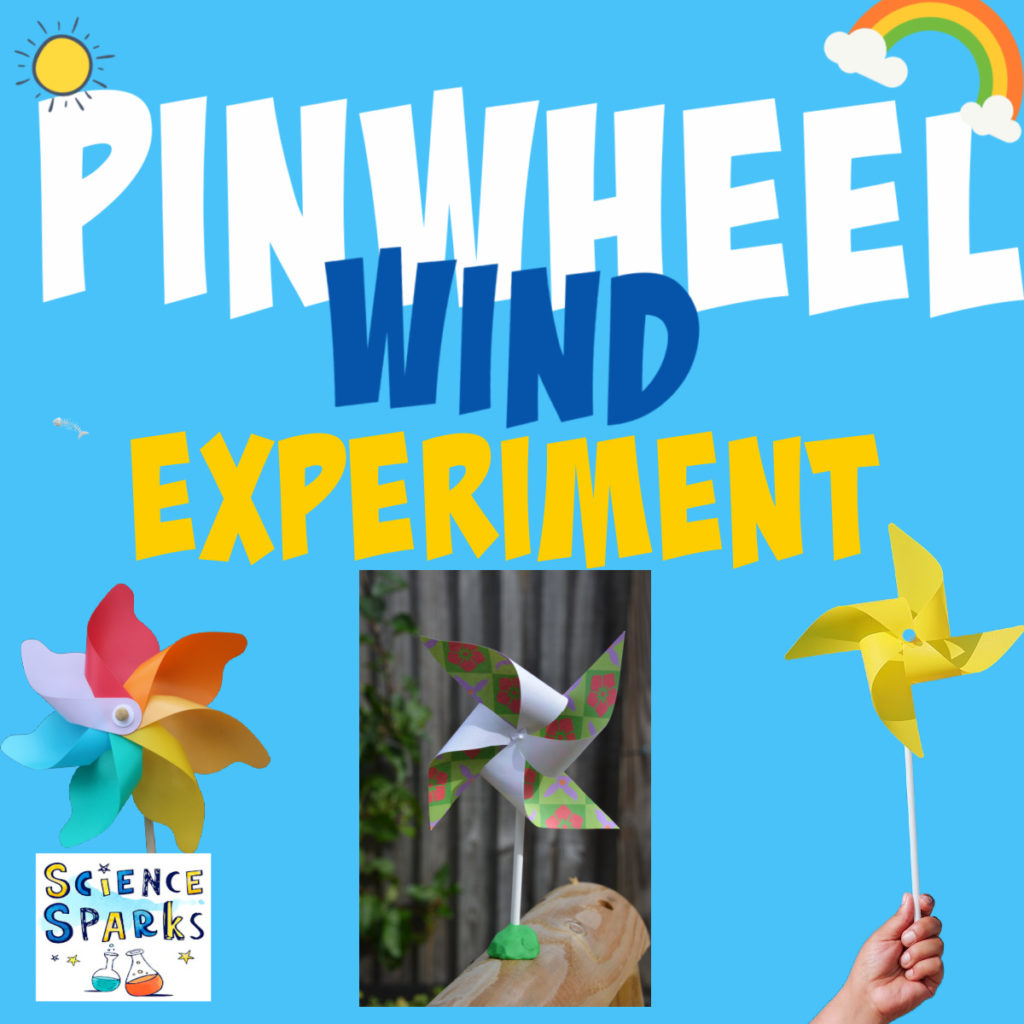 Learn about hydroelectric power with my water wheel!
Nature Activities
Find out why bees are so important and why we need to look after them.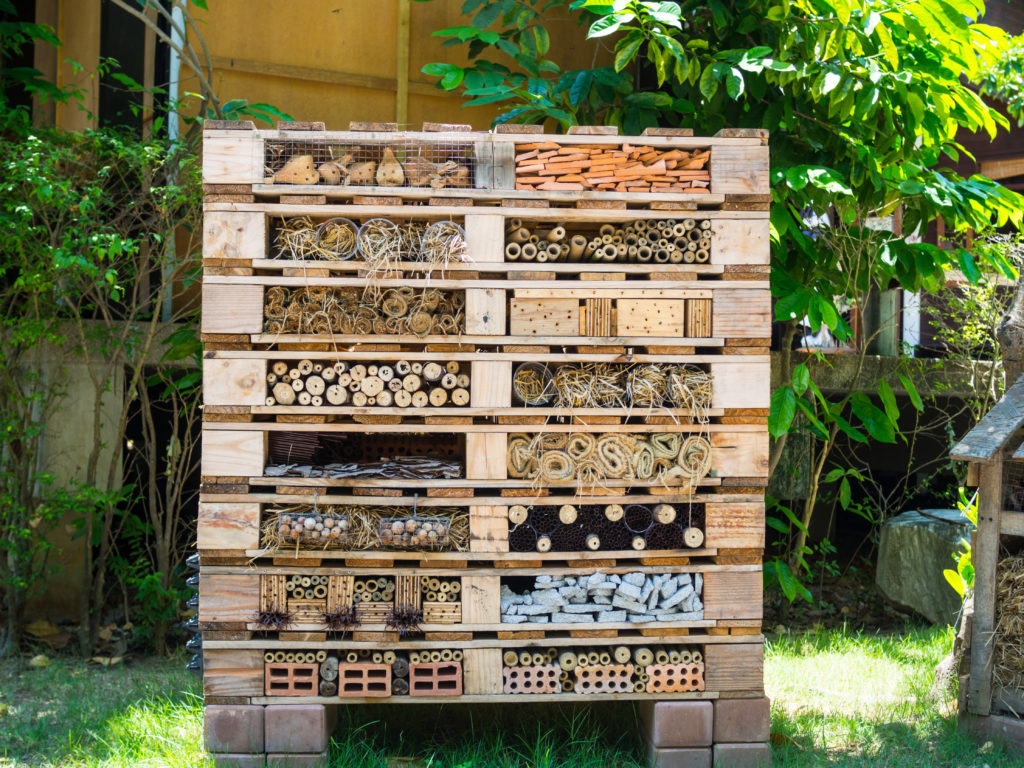 Insects and other small animals are vital for our future. Help keep them safe with a bug hotel. The one below is amazing, but Red Ted Art has a mini bug hotel for smaller spaces.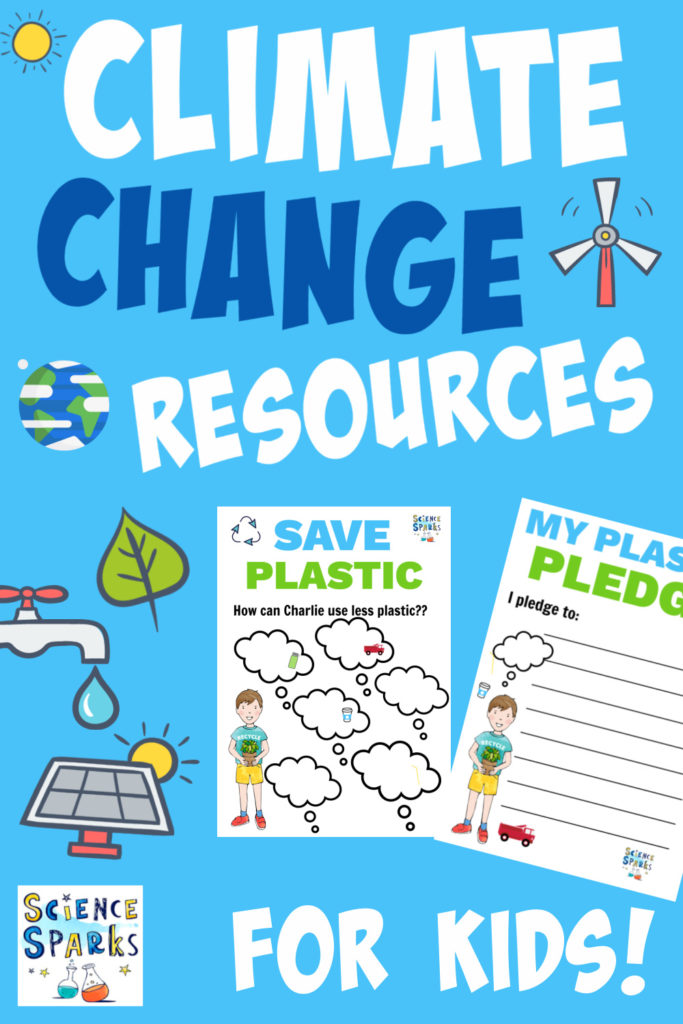 Great Climate Change Information Websites for Kids
The WWF has lots of useful information about the effect of climate change of different species.
Friends of the Earth is full of up to date articles and information about climate change. This is aimed more at adults and older children, but a great place research what you can do to help save the planet and how to do it!
Last Updated on November 2, 2021 by Emma Vanstone